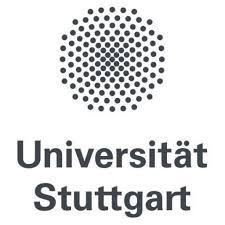 Job Offer Information
Where
University of Stuttgart
Job Description
The professorship is centrally tasked with quantitative and qualitative methods training in the Bachelor and Master programs offered at the Institute for Social Sciences. We are seeking an individual with excellent credentials in the field of advanced social science research methods who can teach the full spectrum of these methods. An appropriate pedagogical qualification is required. In addition to research methods, candidates should be able to demonstrate teaching and research experiences in the areas of social inequality or political sociology. We expect an internationally recognised track record, visible in particular through high-quality peer reviewed publications and successful grant applications as well as a strong professional network in Germany and elsewhere.
The requirements for employment listed in § 47 and § 50 Baden-Württemberg university law apply.
Written applications, including five of the most important scientific publications, should be sent no later than July 17, 2019 to the Dean of the Faculty of Management, Economics and Social Sciences of the University of Stuttgart, Prof. Dr. Michael-Jörg Oesterle, Keplerstrasse 17, 70174 Stuttgart. In addition, you are asked to send a copy of the application in pdf-format to dekan@wiso.uni-stuttgart.de. Please be aware of the risks regarding confidentiality and the integrity of your application contents when sending your application via unencrypted e-mail.
The University of Stuttgart has established a Dual Career Program to offer assistance to partners of those moving to Stuttgart. For more information, please visit the website:
https://www.uni-stuttgart.de/universitaet/arbeitgeber/dualcareer/