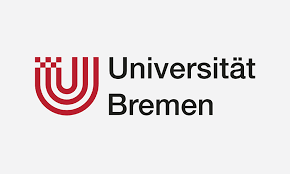 Job Offer Information
Where
University of Bremen
Job Description
The PhD student will be embedded in the newly established CCD Lab, a research-oriented environment within the interdisciplinary ZeMKI of the University of Bremen. The research area Digital Media and Democracy: Challenges and Opportunities focuses on explaining how digital media are transforming the quality of democracy, concentrating on issues such as uncivil behaviour, the activities of countercultures, new forms of political participation and representation, misinformation and exposure to news or social media content in general. The PhD student will be actively involved in the research activities of the CCD Lab and assist in the evolution of its research agenda and research output. It is expected that the PhD student will be an active contributor to the interdisciplinary intellectual environment of the ZeMKI. For more information about the Lab and ZeMKI please see below.  
Description of research duties:
The PhD student is expected to develop and carry out her/his own PhD project related to the broader research area of political communication, with a focus on Digital Media and Democracy: Challenges and Opportunities. Beyond that, the PhD student will also have the opportunity to engage with the Lab's existing projects, and those under development for the acquisition of third-party funding, as well as participate in the Lab's publication output.
Description of teaching duties:
The position involves 2 hours of teaching per week.
Essential qualifications:
Master's in Media and Communication, Political Science, Computer Science, Sociology, or related disciplines
Skills in quantitative methods
Skills in computational methods (a focus on text-as-data methods – especially automated text analysis and machine-learning – is a plus)
Interest in political communication
Experience with social media data analysis is desirable
Command of R (experience with Python is a plus)
Strong command of English
The University of Bremen intends to increase the proportion of women in science and therefore urges women to apply. Handicapped applicants with the same professional and personal suitability are given priority. Applications from people with a migration background are encouraged. Candidates who already hold a PhD degree will not be considered.
For any questions please contact Yannis Theocharis at: yannis.theocharisuni-bremen.de
Application
The application should include the following documents:
A 2-page letter of motivation. Page 1 should describe your research interests and explain why you believe your profile fits with the main objectives and mission of the CCD Lab. Page 2 should briefly sketch the topic of the PhD project you'd like to pursue.
CV
A copy of your academic certificates
A writing sample (research paper, publication, or Master's thesis)
Names of two referees.
Please send your application including the reference number A4/19 until June 1st, 2019 to:
Universität Bremen
Zentrum für Medien-, Kommunikations- und Informationsforschung (ZeMKI)
z.H. Frau Denise Tansel
Postfach 33 04 40
28334 Bremen
Or as PDF via Email (single file) at: dtansel@uni-bremen.de