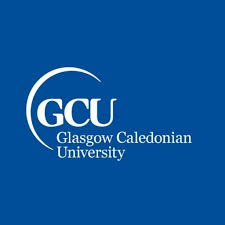 Job Offer Information
Where
Glasgow Caledonian University
Job Description
The MSc International Economic and Social Justice is designed to provide you with the knowledge and skills which will allow you to evaluate and assess economic and social policy interventions. The programme will also enable you to consider how such policies could be improved.
All of the modules on the programme are designed to address real-world issues around economic and social justice. The concept of social justice is based on the advancement of human rights and equality and this programme is designed to utilise economic analysis to evaluate and improve existing policies designed to promote social justice. By the end of the Masters programme, you will have developed a deep understanding of the public policy making process and have enhanced your quantitative and qualitative skills in analysing policy from a socio-economic justice perspective.
This is a research-led Masters degree. The in-depth programme of study will develop your outlook and capacity for critical analysis. Contemporary policy challenges shape the course; with a focus on issues including poverty and income inequalities, environmental degradation, migration, globalised labour markets, gender discrimination and the gender pay gap, public service reform and changing global economic structures.
The programme makes extensive use of the skills, knowledge and research undertaken by the Women in Scotland's Economy (WiSE) Research Centre for Economic Justice based in the Department of Economics and Law. You will also benefit from the research strengths within the Glasgow School for Business and Society. The school is a leader in the field of gender and feminist economics and is also at the forefront of research in the fields of migration, economic inequality and globalisation.
It is a student-centred, practical and participative environment. You will study alongside graduates from other disciplines and backgrounds. You will acquire solid analytical skills backed by theoretical understanding.
Course structure and modules   
The programme has four 15-credit modules in Trimester A. Trimester B has four 15-credit modules. A 60-credit Masters Research Project (MRP) spans Trimesters B and C.
In addition to the MRP, all programmes share a further two modules. 'Ethics, Governance and Responsible Leadership' gives you exposure to the Common Good principles that drive the University and the School. 'Applied Professional Practice' offers you the opportunity for extended workplace experiences.
Entry Requirements
All entry requirements listed here should be used as a guide and represent the minimum required to be considered for entry. Applicants who are made a conditional offer of a place may be asked to achieve more than is stated.
Typical entry requirements
UK Honours degree 2:2 or equivalent in economics, social science or business.   
English language
Academic IELTS score of 6.0 (or equivalent) with no element below 5.5.
Please note: if you are from a majority English speaking country, you may not be required to provide further proof of your English Language proficiency.
Additional information
Other academic and vocational qualifications
Each application to GCU is considered on an individual basis. If you do not have the typical academic entry qualifications, but can demonstrate relevant work experience and/or credits from recognised professional bodies, you may be eligible to enter this course via the University's Recognition of Prior Learning scheme.
Advanced standing
You may be granted entry with advanced standing if you can demonstrate equivalence to the learning outcomes of a module. You may gain credit towards your award by demonstrating a combination of prior informal and formal learning.
International pathways
If you do not meet the English language requirements, you may be eligible for our pre-sessional English programme which is taught at our Glasgow campus.
The tuition fees you pay are mostly determined by your fee status. What is my student fee status?
Tuition fees 2019/20
Home: £6500
RUK: £6500
EU: £6500
International: £13980
Fees are subject to change and published here for guidance only. Fees and refund policy.
Additional costs
As a student at the University, there are additional fees and costs which may or may not apply to you, but that you should be aware of.
Scholarships
We provide high-quality education for a fair price; as the University for the Common Good, we are committed to offering accessible higher education for talented students by keeping our tuition fees low and providing a generous scholarship package of over £2.5 million per year.
View our Postgraduate scholarships.
A Santander fee scholarship of £5,000 is available to study a full time Masters level programme at GCU. Find out more.