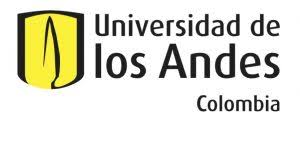 Job Description
The Department of Political Science, School of Social Sciences, at the Universidad de los Andes in Bogota, Colombia, invites applications for one permanent, full-time faculty position, in the area of Political Theory, beginning in August 2019 or January 2020 (at the latest).
Responsibilities
The selected candidate is expected to conduct teaching activities in his/her area of expertise at the undergraduate and graduate levels, develop research projects and seek out external funding in order to conduct them, and participate in the activities and institutional development of the Department and the University. Further information about the Political Science Department and the Universidad de los Andes can be found at http://c-politica.uniandes.edu.co.
Academic Requirements
Applications are welcome from candidates holding a Ph.D. at the time of the appointment. It is desirable for the candidates to hold a degree (undergraduate or graduate) or to have working experience in Political Science. Spanish skills are required, and candidates are expected to become proficient within a reasonable period of time. The areas of expertise in Political Theory include the following:
Feminist theory
Rational choice theory
Systems theory
Network theory
Colombian political thought
Epistemology of the social sciences
Theories of justice
Theories of the State
History of ideas and conceptual theory
Communitarianism
Conservative/Liberal political thought
Classical Western political theory
De-colonial and post-colonial theory
Ethics and public policy
Position
The Department is interested in hiring one full-time professor. The category and salary will be assigned according to the candidate's curriculum vitae. The selection committee will define the category for the candidate.
Application:
Applications should include:
1. Curriculum vitae
2. Copy of one academic publication
3. Two letters of recommendation (sent directly by referees)
4. A five-page (max) statement of purpose including details about the candidate's academic career, research agenda, and his or her vision of how his or her academic work fits within the Political Theory area of the Department of Political Science
5. A sample syllabus for a course at the undergraduate or graduate levels.
6. Previous teaching experience is desirable.
The deadline for submitting applications is Friday, May 31st, 2019.
Preselected candidates will be notified via email by June 30th, 2019, and will be invited to deliver a public presentation to professors and students in the Department related to their research agenda, as well as a lecture to students.
Please send applications and letters of reference to:
Laura Wills-Otero: l.wils21@uniandes.edu.co