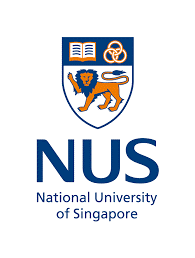 Job Offer Information
Where
National University of Singapore
Job Description
The Department of Political Science at the National University of Singapore invites applications for an educator-track Lectureship or Senior Lectureship in Political Science to teach research methods as well as other modules in Comparative Politics and/or Governance and Public Policy for our undergraduate curriculum. The teaching load is six modules per academic year (three per semester), of which at least two should be in methods. Lectureships at NUS are career positions in which advancement (to open-contracted Associate Professor and Professor) is possible. Appointments are for three years initially and are renewable on an ongoing basis, subject to good performance and departmental teaching needs. Compensation and benefits are similar to those of faculty members on the tenure track and are competitive.
Qualification requirements
Candidates should have a PhD in Political Science. The Department recognizes four main subfields: Comparative Politics; Governance and Public Policy; International Relations; and Political Theory. The Department also hosts the programme in Global Studies.