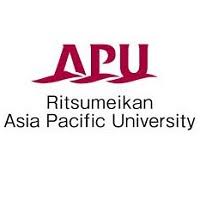 Job Offer Information
Where
Ritsumeikan Asia Pacific University
Job Description
Position: Assistant Professor or Associate Professor
Field: International Relations, International Law
Affiliation: College of Asia Pacific Studies    
Type of employment: 5-year-fixed-term tenure-track faculty.
Depending on the candidate's experience, a tenured faculty position may be offered.
Final Position will be determined based on qualifications of the successful candidate.
Date of Appointment: October 1, 2019
Application Deadline: February 28, 2019 (Applications must be submitted by post and arrive by this date.)
Main courses to be taught
(a) Successful candidates should be able to teach undergraduate courses such as "International Law", "Globalization and Law", "Human Rights" and "Legal Studies" and graduates courses such as "International Law" in English.
(b) It is preferred that the applicant has additional knowledge and research experience in the academic field of International Organizations.
(c) Japanese language ability is not required but is considered a plus.
The position also requires teaching other courses and duties as needed by APU.
Qualifications: At a minimum, applicants must meet items below.
 (a) Ph.D. in a relevant field (or expected to complete one by the time of appointment).   
 (b) Have publications in peer refereed journals commensurate with the level of Assistant or Associate Professor.
Qualities Expected of Candidates:
 (a) Candidates must agree with the fundamental principles and goals of APU, and be enthusiastic about education, research and administration at APU.
 (b) Teaching experience in higher education is an advantage.
 (c) Work experience at an international organization is an advantage.
APU promotes the diversity of its faculty members and welcomes applications from underrepresented groups, particularly women.
For more details on the position and its application requirements, please see: http://en.apu.ac.jp/home/contents/jobs.html/
For further inquiries, please contact:
Academic Office, Ritsumeikan Asia Pacific University
E-mail: frecruit@apu.ac.jp
Subject: Application for APS International Relations Position