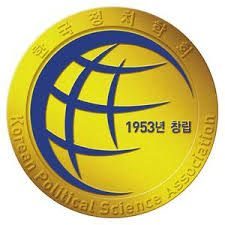 Event Information
Location
Konkuk University
Synopsis
The Korean Political Science Association (KPSA) is pleased to host its biennial international conference under the auspices of 'The World Congress for Korean Politics and Society.' The 2019 World Congress will be held from June 24(Mon) to June 26(Wed) at Konkuk University Seoul Campus. The World Congress for Korean Politics and Society has served over decades as a major vehicle through which scholars, policymakers, and students exchange and share their critical perspectives and innovative ideas for Korean politics and international relations
Objective
The main theme of the congress is "Korean Peninsula for Peace and Prosperity: Integration and Innovation." The situation on the Korean Peninsula has changed dramatically at the start of 2018. Leaders of two Koreas have held three historic meetings, pledging to work for the complete denuclearization of the peninsula and the establishment of sustainable peace. However, there are still signs of polarization and distrust in both domestic and international relations that pose serious challenges to achieving a robust and lasting peace. This congress will bring together distinguished scholars and professionals around the world to propose new insights that advance peace and prosperity in the Korean Peninsula and beyond.
Theme
Under the main theme "Korean Peninsula for Peace and Prosperity", the following sub-themes will be addressed:
Denuclearization and Lasting Peace on the Korean Peninsula
Korean Politics in Transition
Changes and Continuity in Korean Elections
Civil Society and Political Parties in New Era of Korean Peninsula
Decentralization and Local Governance in Korea
Inter-Korean Cooperation and the Role of Local Government
The Dynamics of Peace and Prosperity in East Asia
The US-China Rivalry and the Future of Liberal International Order
Multilateral Security in Northeast Asia
Maritime Security in East Asia
Globalization and Protectionism
Social Innovation and Smart Government
The Politics of Inequality and Integration
Sustainable Development
Cybersecurity
Womenomics
Scientific Innovation and Security in Asia
New Southern Policy and Regional Cooperation in East Asia
This exemplary list of sub-themes is neither exhaustive nor exclusive; any panel or paper concerning issues of Korean Politics shall be given utmost attention, as long as it covers topics under the broad banner of "peace and prosperity through integration and innovation."