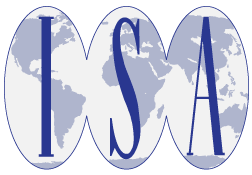 Synopsis
International Studies scholarship has become increasingly interdisciplinary and multi-vocal. We no longer operate within one or two academic fields. Voices from around the world collectively or individually speak to pressing issues like conflict and inequality. We share an international focus, yet we adopt diverse approaches and methods. Categories of research are proliferating, which is a reflection of the exponentially increasing internal complexity of international studies. The mere number of sections, caucuses and regions under the International Studies Association umbrella exemplifies the range of our interests and contributions. Re-envisioning International Studies, as a theme, recognizes and celebrates our diversity. While global challenges require a unified front, the daunting task is to find ways to communicate more effectively across theoretical and methodological boundaries.
Today, the local and international are closely linked. Levels of analysis are no longer clear-cut. Communication technologies facilitate the creation of new identities and the consolidation of existing ones. More information is available now than ever, but means for integration into knowledge lag behind. How are discoveries, expressed in theories and investigated through various methods, to be shared in comprehensible ways across subfields? Re-envisioning International Studies requires new strategies for communicating within and beyond academic and policy communities while we strive to develop rich theories and cutting edge methodologies . Innovation, if it is to be carried out with positive impact, requires concentration and time investment. Any discussion of innovation in international studies and re-envisioning of multidisciplinary endeavors raises questions of how we can dedicate sufficient time to keep ourselves informed about the rest of the scholarship.
Since its founding, the International Studies Association has promoted intellectual diversity as well as respect for theoretical and ideological expansiveness. Going forward, we need to move further toward genuine engagement and communication across disciplinary and methodological fault lines. We invite panel, paper and roundtable proposals that employ novel methodological and theoretical approaches towards addressing 21st century global questions and topics. We look forward to conversations about innovative approaches to international studies. In Re-envisioning International Studies, we encourage the exchange of ideas on new methods and theories and ideas about the best ways to encourage these dialogues across diverse approaches and methods to bring together our community. We welcome proposals that address the following questions:
What kind of new methodological approaches do different disciplines, such as anthropology, sociology, philosophy, economics, and communication, contribute to the study of global dynamics? How can scholars protect the integrity of the disciplinary theories and methodologies, while increasing their applicability?
How can we communicate our theories and findings beyond scholars who share our approaches and methods? How can we better integrate findings from other disciplines into our own scholarship?
What is the future of various theories of international studies? How do we define theoretical progress and innovation in different thematic areas?
How has the discipline of International Relations transformed with an increasingly multidisciplinary scholarship?
How can technology be further utilized in communicating ideas across borders? How is it theorized in international studies? What kind of an epistemological impact does it have?
With more information available than ever, how are discoveries, expressed in theories and investigated through methods, to be shared in mutually comprehensible ways?
How do we re-envision International Studies and its thematic subfields? Are there more integrative and inclusive ontological and epistemological possibilities that do not compromise diversity?
How is innovation tied to responsible scholarship? How can we increase access and diversity through new methods and theories?
What are the challenges brought by innovation? Is innovation always desirable? Under which conditions, do innovation and progress become burdensome practices or problematic concepts?
Where have we made progress in international studies and where do we need to make more progress? How can we use visual communication toward that end?