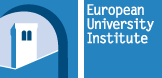 Event Information
Location
The European University Institute
Synopsis
 Courts have become a recurrent feature in several regional integration organisations as mechanisms to adjudicate on the interpretation of the treaty and/or as a mechanism for dispute settlement among the parties. The transparency of the work of international courts and tribunals, their effectiveness and the promotion of international justice and the rule of law are some of the issues at the center of the debate on Regional Courts and Regional Integration Organisations. Whilst some commonalities are shared by some Regional Courts, their design, internal functioning and procedures may vary widely. During the Executive Training Seminar some of the key actors of these institutions; i.e. judges, magistrates, justices from four different courts (the Permanent Revision Tribunal of the MERCOSUR; the Court of the Andean Community; the East African Community Court and the Court of Justice of the Economic Community of West African States) will analyse these different aspects and debate the main challenges they are facing. Additionally, the seminar will offer several dynamic training exercises that will bring insights on the working of the Courts and put into practice the knowledge and skills acquired.
Participation is by application only. Deadline 22nd December.
Fees: 1,300 € (10% reduction for early registrations)
A discount of 25% will be applied to the charges for international European and national civil servants, as well as to members of the NGOs.
Full or partial fee-waivers will be available on merit or needs basis.
The fees cover the cost of the course as well as coffee and lunch breaks. Travel and hotel costs are not included in the fees.