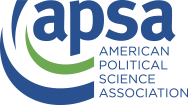 The APSA Distinguished Teaching Award honors the outstanding contribution to undergraduate and graduate teaching of political science at two- and four-year institutions. The contribution may span several years or an entire career, or it may be a single project of exceptional impact. The award carries a $1,000 prize.
The award was created on the recommendation of APSA's Teaching and Learning Committee and has been endowed through generous gifts from APSA members. It signals the central role of teaching in the profession.
Submit a nomination for the 2019 award here.  The deadline for submissions is Tuesday, February 12, 2019.
List of all APSA Distinguished Teaching Recipients
2019 Award Committee
Chair: Maureen Feeley
University of California, San Diego
mfeeley@ucsd.edu
Laura Henry
Bowdoin College
lhenry@bowdoin.edu
H. W. Perry
University of Texas at Austin
hwperry@mail.utexas.edu