PhD position (4 years)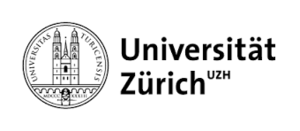 Department of Political Science
University of Zurich
Zurich
,
Suisse
Application Deadline:
31 Mars, 2017
PhD position (4 years) with an ERC project on comparative welfare state research, University of Zurich

The Department of Political Science at the University of Zurich (www.ipz.uzh.ch/) invites applications for a PhD position in the research group of Professor Silja Häusermann, who holds the chair in Swiss Politics and Comparative Political Economy.

The position is funded in the context of the ERC Starting Grant "WELFAREPRIORITIES" project, which will start on September 1st 2017.
The position requires:
Interest in Comparative Political Economy and Welfare State Research. More specifically: interest in the substantive and methodological agenda of the ERC project "WELFAREPRIORITIES".
An MA degree in political science (or related disciplines) with distinction, either completed or near completion.
Good knowledge and experience of empirical political science research methods.
Dedication, ability to work in a team, and ability to work independently.
Good working knowledge of English. Knowledge of German is an advantage.
The preferred starting date for the position is September 1st, 2017.
Conditional on approval of the PhD proposal by the end of the first year, funding is guaranteed for four years total, with a gross annual salary of appr. 53'000 CHF.

More information on the position can be found here: https://www.ipz.uzh.ch/dam/jcr:a3ebc68e-e58a-46c2-a833-722bea9ab653/haeu...

Further inquiries can be directed to Prof. Silja Häusermann: silja.haeusermann@ipz.uzh.ch
The deadline for applications is March 31st, 2017.