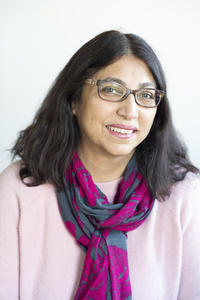 Shirin M. Rai is Professor in the department of Politics and International Studies. She has written extensively on issues of gender, governance and development in journals such as Signs, Hypatia, New Political Economy, International Feminist Journal of Politics and Political Studies. She has consulted with the United Nations' Division for the Advancement of Women and UNDP. She is a founder member of the South Asia Research Network on Gender, Law and Governance, and she was Director of the Leverhulme Trust programme on Gendered Ceremony and Ritual in Parliament (2007-2011). She serves on the Editorial Boards of International Feminist Journal of Politics, Politics and Gender, Global Ethics and Indian Journal of Gender Studies and Political Studies Quarterly and on the International Studies Association Publications Committee.

Her current work has three strands: feminist international political economy, gender and political institutions and politics and performance. She has recently published on depletion through social reproduction (IfJP, 2014) where she analyses the costs of doing social reproductive work, how this might be measured and transformed. She has also published two edited collections on performance and/or politics where she explores how performance in and of institutional and informal politics are co-constitutive (Routledge, 2015; Palgrave 2014).

Her latest books include New Frontiers in Feminist Political Economy (with Georgina Waylen), Democracy in Practice: Ceremony and Ritual in Parliament (ed. Palgrave, 2014) and The Grammar of Politics and Performance (eds. with Janelle Reinelt, Routledge, 2015)

Prof Rai is the co-Lead of the University of Warwick's Global Research Priority Programme on International Development.