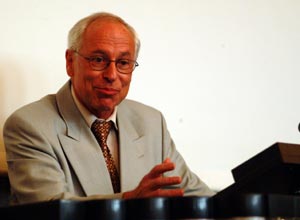 The Ulrich Kloeti Award for Distinguished Contributions to the Study of Public Policy, Administration, and Institutions is given in honor of Ulrich Kloeti, a founding member of  IPSA's Research Committee 27 on the Structure and Organization of Government (SOG) and its co-chair for ten years.
It is presented annually to a scholar who has made exceptional contributions to research in the field through a sustained career. Awardees must have involved themselves significantly within RC27 - Structure and Organization of Government (SOG) -- both with respect to research and leadership.
Find more details about nominations at http://www.sog-rc27.org/
Award Recipients
2016 - To be Awarded at the IPSA World Congress of Political Science in Poznań, Poland.
2012 - Bert Rockman and Graham Wilson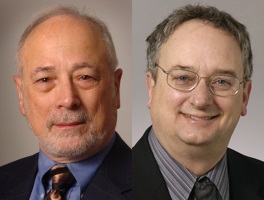 The board of SOG has given the 2012 Ulrich Kloeti Award to Professor Bert Rockman, Pudue University and Professor Graham Wilson, Boston Univesity.  They are awarded simultaneously because it is virtually impossible to distinguish their records.  That is, their contributions to SOG are identical--they both have influenced the discipline immensely through their own research, have been greatly involved in our group from the beginning, and served as editors of Governance.  During the time that they edited the journal, it was ranked the best journal in public administration in two years, 2002 and 2004. We have been exceedingly fortunate to have Bert and Graham as colleagues and they will be excellent examples of what SOG hopes to achieve.
2011 - B. Guy Peters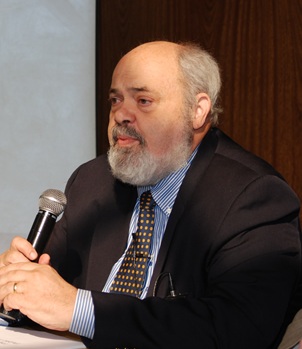 B. Guy Peters is Maurice Falk Professor of American Government at the University of Pittsburgh and Professor of Comparative Governance at Zeppelin University.  He was one of founders of RC-27 and also co-founding editor of Governance.  He is presently co-editor of the European Political Science Review.  His recent publications include Institutionalism in Political Science (3rd edition) and Interactive Governance:  Advancing the Paradigm, with Jacob Torfing, Jon Pierre and Eva Sorensen.
2010 - Nicole de Montricher

The board of SOG has given the 2010 Ulrich Kloeti Award to Nicole de Montricher of Université de Paris II. The award nomination credits Professor de Montricher for having "an immense impact on the study of public and administration in France."
2009 - Colin Campbell

The first award was presented to Professor Colin Campbell of the University of British Columbia. Colin is a co-founder of SOG, was the first co-editor or our journal (Governance), and exemplifies the qualities we celebrate in the Kloeti Award -- a high standard of scholarship in the areas SOG covers, major contributions to the field, and major contributions to SOG.