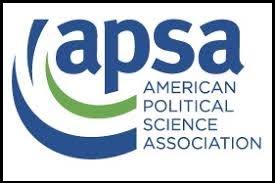 The American Political Science Association (APSA) is pleased to announce a Call for Applications from early-career scholars interested in attending a full-day professional development workshop preceding the International Political Science Association's (IPSA) 2018 World Congress of Political Science. Organized in partnership with the Sydney Southeast Asia Centre (SSEAC), the program will focus on research related to Southeast Asian politics.
The workshop will take place on July 21 at Griffith University in Brisbane, Australia. Focusing on how to work through some of the difficult decisions associated with pitching a research article and structuring a paper for publication, the program will include both panel discussions and interactive sessions. Attendees will discuss different elements of the publishing process, workshop their own research abstracts, and analyze examples of reviewer feedback. The workshop will also include discussion on broader career issues, such as grant writing, book publishing, and networking. Facilitating the program will be Nicole Curato (University of Canberra), Elisabeth Kramer (University of Sydney), Lee Morgenbesser (Griffith University), and Garry Rodan (Murdoch University).
The program is geared towards PhD students, post-doctoral scholars, and early-career faculty who conduct political science research related to Southeast Asia. Applicants should be currently developing a research manuscript intended for publication in a peer-reviewed academic journal. Applicants are required to share a research abstract for discussion during the workshop (this may be an abstract used for the IPSA Congress, or an abstract written for another conference). Approximately twenty registrants will be invited to participate. Funding for a limited number of small travel grants is available.
The deadline to apply for the workshop is Sunday, May 27, 2018. To be considered for participation, please complete the online Registration Form (https://apsa.wufoo.com/forms/publishing-workshop-for-southeast-asian-politics/) and attach the necessary items (CV and research abstract). Invited scholars will be notified in early June.
For more information, contact michele.ford@sydney.edu.au Please do not e-mail the facilitators directly.
CALL FOR APPLICATIONS
Deadline: May 27, 2018