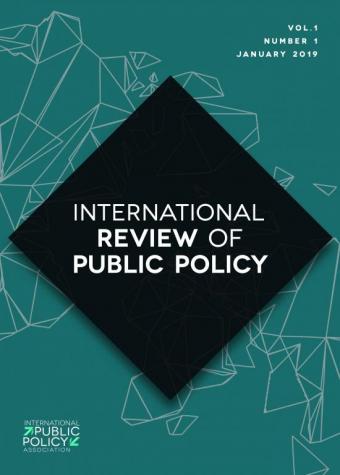 International Review of Public Policy (IRPP) is a multidisciplinary open access journal dedicated to key theoretical, methodological, and/or empirical issues of public policy in different sectors, countries and regions of the world. IRPP is the new flagship journal of the most important world-wide association for public policy in the social sciences, the International Public Policy Association (IPPA).
The aims of the journal are to:
contribute and go beyond the fragmentation of the field of public policy to facilitate the exchange between the different approaches in public policy analysis and the study of the policy process,
build a common language and to contribute to the conversation among social scientists working on public policy,
publish research that has high translation value –by this, we mean policy research that makes a broad range of findings available to policy-makers, civil society organizations, pressure groups and citizens concerned about policy issues.
The journal hosts contributions on theories of the policy process, empirical tests of models, agenda-setting, decisions, policy instruments, policy change, policy implementation, evaluation & policy appraisal, and a range of other social -scientific issues revolving around public policy.
The first issue of the journal will appear in Spring 2019 and IRPP will contain 4 issues by year with 6 to 8 articles for each issue.
For more information, please visit the IPPA website