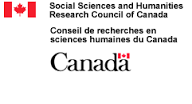 Competition opens for new Canada 150 Research Chairs Program offering more than $117 million to attract top international research talent.
The Honourable Kirsty Duncan, Minister of Science, today launched the call for applications to the Canada 150 Research Chairs Program. The Minister is inviting the world's scientists and scholars to apply to the new program and, if successful in their applications, bring their groundbreaking work to Canada. The investment of $117.6 million honours Canada's 150th anniversary and was announced earlier this year in Budget 2017.
The Canada 150 Research Chairs Program is designed to attract 15 to 35 internationally-based researchers and scholars to Canada, including Canadian expatriates who wish to return home. These researchers and scholars will bring their knowledge and expertise to universities across the country, and will help students train to become tomorrow's professionals: the researchers, medical professionals, engineers, entrepreneurs and teachers whose contributions help build a better Canada and grow the middle class.
The chairs are set for seven-year terms at two values: $350,000 per year and $1 million per year. The recruitment of these chairs is designed to be fast and will be guided by the Government of Canada's commitment to equity and diversity. By opening the program to researchers from all disciplines, and at all career stages, the Government of Canada wishes to attract the brightest minds that will help further Canada's reputation as a global centre of research excellence.
Quick Facts
The Canada 150 Research Chairs Program is open to top-tier international scholars and researchers, including Canadian expatriates, from across all disciplines.
The Government of Canada wants to leverage Canada's strengths as a destination of choice for the best and brightest world-leading scholars and researchers.
The Canada 150 Research Chairs call for applications closes September 15, 2017.