The election of the next IPSA Research Committee Liaison Representative (RC Liaison) will be held during the Advisory Committee on Research (ACR) meeting, which takes place at the IPSA World Congress of Political Science in Brisbane (Australia) on Wednesday July 25, 2018 from 3:30 p.m. to 5:30 p.m.
Members of research committees (RC) had until April 21 to submit their candidacies to the IPSA Secretariat. You will find below the two candidacies received. Please note that we will also accept candidacies at the ACR meeting.
Here are some aspects of the work carried out by the RC Liaison: Created in 2000, the RC Liaison sits on the Committee on Research and Training (CRT), which convenes at each IPSA Executive Committee meeting (two or three times per year). The holder of the position represents the interests of the research committees within IPSA official bodies and strengthens ties between research committees and the Executive Committee. The Liaison Representative also advises the IPSA Executive Committee and the IPSA Secretariat on matters concerning research committees. To this end, the holder communicates with RC officials and works in close collaboration with the Chair of the CRT and the IPSA Secretariat on all matters related to research committees.
 
Candidates
Domagoj Bebić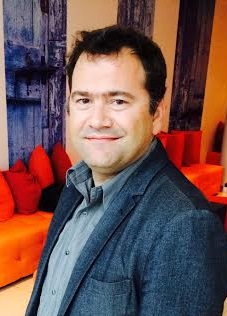 Dr. Domagoj Bebić is an assistant professor at the Department of journalism and public relations, Faculty of political science, University of Zagreb.
At the Faculty of Political Sciences in Zagreb, he lecture several courses in the field of new media: Cyber Politics, Online journalism, Social media and Methods and techniques in new media. His scientific interests are: social media, e-democracy and online reputation and he is  author of several scientific papers and book chapters related to new media. From 2011, he is the secretary general of IPSA RC 10. Also, he is the organizator of international scientific conference Information technology and journalism (ITJ) that is held in Dubrovnik for 23 years and that is supported by IPSA RC10. Moreover, in 2015, he was initiator and organisator of scientific conference Communication, Democracy and Digital Technology organized by IPSA's RC34, RC22 and RC10. The collaboration between different IPSA's RC is continued and in 2017 the Research Committees for Political Communication (RC22) and Electronic Democracy (RC10) of the International Political Science Association (IPSA) with the CICOM 33rd organized jointly scientific conference Political Communication in Uncertain Times: "Digital Technologies, Citizen Participation and Open Governance".
His mission is to continue this collaboration and meetings between different IPSA's research committees: to encourage interdisciplinary views, approaches and papers; to encourage common scientific conferences and meetings and to provide new scientific connections within IPSA's research committees. Also, he will work on presenting the interests and needs of research committees to the IPSA officials and to propose frequent meetings, development of internal communication between IPSA's RCs and IPSA executives.
Christian Haerpfer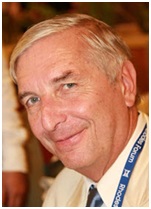 Prof. Haerpfer is since 2016 the IPSA Research Committee Liaison Representative and the Chair of IPSA Research Committee 17 "Comparative Public Opinion" since 2011. The activity of RC 17 is aimed at the implementation and analysis of international cross-national research in political science on the basis of comparative opinion surveys in North America, Latin America, Africa, Asia, and Eurasia.
Since 2013, Prof. Haerpfer is the President of the World Values Survey, the world's largest academic program and survey infrastructure in the political sciences, operating in 108 societies and covering over 90% of world's population.
Prof. Haerpfer is the Founding Director of the Institute for Comparative Survey Research "Eurasia Barometer" in Vienna, Austria since 1991. The network of "Eurasia Barometer" includes more than 25 countries and over 150 social and political scientists and social survey researchers. In his capacity as the Director of "Eurasia Barometer" Prof. Haerpfer is also a member of the Steering Committee of the Global Barometer Survey Group, which is the worldwide organization for comparative large-scale quantitative surveys in the political sciences, consisting of Afro Barometer, Arab Barometer, Asian Barometer, Eurasia Barometer, and Latino Barometer.
Christian Haerpfer is Research Professor of Political Science in the Department of Political Science at the University of Vienna (Austria) since 2003. Prof. Haerpfer has served as Full Professor of Political Science and held the 'Established First Chair in Politics' at the University of Aberdeen in the UK (2004-2015). He served as Visiting Professor at the University of Strathclyde (Glasgow, UK), National University of Rwanda (Kigali & Butari, Rwanda), University of Kiev (Ukraine), University of Kharkov (Ukraine) and University of Salzburg (Austria). He is currently Visiting Professor at the United Arab Emirates University (UAE), the University of Almeria (Spain) and the University of Kharkov (Ukraine).
If re-elected for a second term in office, the priority of Prof. Haerpfer in the position of RC Liaison Representative will be to ensure that the needs and messages of all RCs are fully received by the IPSA Secretariat. This will include implementation of such tasks:
to develop regular communication and information exchange with all IPSA RCs;
to facilitate intense bilateral and multilateral cooperation between Research Committees;
to provide the IPSA Secretariat with regular updates about the activities and concerns of all RCs.
To provide all RC's with updates about research opportunities, events and plans within IPSA
Prof. Haerpfer is an enthusiastic academic leader and always encourages all members of RC 17 and other colleagues at all levels of academic seniority in their research and scientific activities. Prof. Haerpfer is hence applying for a Second Term as Research Committee Liaison Representative.