Department/Unit
Facultad de Educación y Ciencias Sociales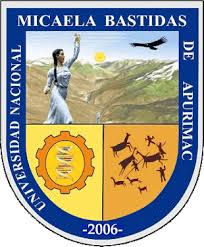 The Faculty of Education and Social Sciences invites you to run for three positions as a Professor with a start date of May 1, 2017.

Candidates must be graduates in political science or equivalent degree. Candidates must be able to teach Power Theory, International Relations, and Electoral System respectively.
The monthly salary is $1450. Applications should consist of a cover letter, a resume, an example of work and two reference letters.
Requests by email to Carlos Sánchez carlosrisa@gmail.com and the Race of Political Science cipgunamba@gmail.com  before April 28, 2017.

About the Career of Political Science of the University Micaela Bastidas of Apurímac, is one of nine formative careers of Political Science, directed to young people of the region of Apurímac, that is a region with potential tourist and experiential.

About Abancay, is the capital of Apurímac, one of the regions of Peru, is located in the middle of the South Andes. It is three and a half hours from Cusco. Its climate is temperate.