Department/Unit
The Department of Public Administration and Sociology
Erasmus University Rotterdam
Rotterdam
Netherlands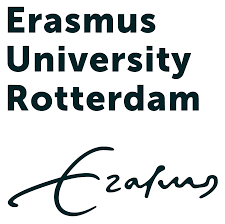 The Department of Public Administration and Sociology at the Erasmus University Rotterdam has a vacancy for an *Assistant Professor (Tenure Track) in comparative and European Union politics and public policy.
We are interested in candidates who do research at the intersection of politics and public policy-making and are also prepared to teach courses on research design. Teaching will be largely (and at least for the first two years exclusively) focusing on international bachelor?s and master?s programmes. This tenure track position is offered for six years with the possibility of tenure thereafter.
Requirements
PhD in political science or a related discipline
High quality scientific publications in peer-reviewed journals
Experience in acquiring research grants
Very good didactic skills and relevant teaching experience
Possession of a Basic Qualification Teaching (BKO) or willingness to achieve this qualification
Proficiency in English
Proficiency in Dutch or willingness to learn Dutch
Job description
Conducting empirical research in the abovementioned area
Communicating about research findings in high quality peer-reviewed journals
Teaching and developing courses in political science, comparative politics, European Union, research design
Supervising individual student research projects at BA and MA-level
Co-supervising PhD candidates
Attracting external research funding
Conditions of employment
The conditions of employment comply with the CAO Nederlandse Universiteiten/ Collective Agreement Netherlands Universities (CAO NU). Salary is subject to know-how and experience and corresponds to scale 11 CAO NU, which is between ? 3.475 and ? 4.757 gross per month on a full-time basis (38 hour per week), excluding holiday allowance of 8% and end-of-year bonus of 8.3% of the annual salary. In case of an 8-hour workday you build up in addition weekly 2 hours. Furthermore, the EUR is affiliated with the ABP for pension provision.
The Tenure Track contract will be temporary for a period of 6 years, including periodic assessments and the possibility of tenure thereafter. Tenure decision will be made after 6 years. There is a trial period of two months.
Additional information and application
You can obtain more information about the Department of Public Administration and Sociology on https://www.eur.nl/fsw/english/publicadministration/ and https://www.eur.nl/fsw/english/sociology/
For research see: https://www.eur.nl/fsw/bestuurskunde/onderzoek/european_and_global_gove…
For additional information on the vacancy please send an email to Prof. dr. Markus Haverland: haverland@fsw.eur.nl
Candidates are welcome to send their application including a curriculum vitae before August 28 2017 by e-mail to: vacature-dpas@fsw.eur.nl please mention "Assistant Professor politics and public policy".