GESIS - Leibniz-Institute for the Social Sciences
Mannheim
Germany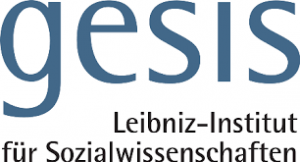 GESIS – Leibniz-Institute for the Social Sciences is an internationally recognized social science institute belonging to the Leibniz Association. It is funded by the state and the federal states.
The Department "Monitoring Society and Social Change" collects data for long-term monitoring and conducts research on social change in modern societies.
The department is currently seeking for the team International Survey Programs in Mannheim a
Research Associate (Doctoral Candidate) (m/f)
(salary group EG 13 TV-L, 75%, initially limited for 4 years)
to start on January 1, 2018.
GESIS is expanding to include the Integrated Data and Survey Infrastructure. This expansion offers various prospects for young scholars to develop within a highly qualified, diversified and innovative environment.
Gain hands on experience in working for large-scale surveys including the German General Social Survey (ALLBUS), the European Social Survey (ESS), the International Social Survey Programme (ISSP), the GESIS-Panel, the German Longitudinal Election Study (GLES) and other GESIS surveys.
We are looking for a new, highly motivated and talented employee to join our International Survey Programs team. You will be working for the German ESS and experience the data collection process of an established international survey from beginning to end and contribute to its success. The team is also responsible for the national data collection of the International Social Survey Program, and for the coordination of the Comparative Study of Election systems, and has a strong focus on comparative and international research.
Your tasks will include:
Organizing the implementation of the national ESS in Germany (preparing the data collection, fieldwork monitoring, and data cleaning and preparation)
Preparing project and method reports
Coordinating with the survey angencies
Coordinating with national and international project collaborators
Coordinating with partners in the Integrated Data and Survey Infrastructure
Conducting methodological and/or substantive cross-national comparative research
Presenting your research in relevant international scientific conferences
Your profile:
An excellent Master of Arts or its equivalent in Social Sciences (Sociology or Political Sciences)
Very good knowledge in the empirical social sciences and in survey methodology
Very good knowledge in the analysis of survey data
Proficiency in at least one statistical software (SPSS, Stata or R)
Good command of English and ability to work in a German-speaking environment or the willingness to acquire this ability
Ability to work in a team, communication skills, and organizational talent
Independent and proactive working style
A profound interest in pursuing a PhD in the field of comparative social sciences
Experience with survey projects, especially organizing data collection and data preparation is an advantage
Scientific publications are an advantage
GESIS guarantees that guidelines regarding employment laws for the disabled and handicapped as well as laws and regulations governing part-time employment will be followed. GESIS promotes the professional equality for women and men. GESIS is certified by the European work & family audit.
For further information regarding the position please contact Oshrat Hochman (PhD) by e-mail or by phone +49(621)/1246- 153. For questions concerning the application process you can reach out to Michaela Schwarzhaupt by e-mail ( michaela.schwarzhaupt@gesis.org )  or by phone +49 (0)621-1246-181.
Please mind that we only accept online applications. You can apply here until August, 8th 2017.
The job ID is: DBG-26