Baldwin Wallace University
Berea, Ohio
44017
United States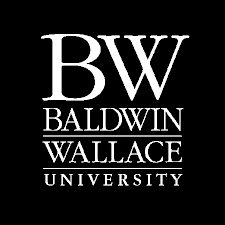 Assistant/Associate Professor of Political Science and International Studies, National Security
Baldwin Wallace University (BW) invites applications for a tenure-track interdisciplinary appointment in Political Science and International Studies, with a primary focus on National Security at the Assistant or Associate Professor level. The successful candidate will assist in the curricular development of a growing undergraduate program in National Security with a focus on multiple forms of domestic and global security issues including traditional military and extremism threats as well as health, environmental, cybersecurity, transnational crime and others. Broadly trained specialists with expertise in international relations, comparative foreign policy decision-making or related fields are encouraged to apply. Candidates should demonstrate experience and expertise in teaching, advising, and a willingness to contribute in alternate years to BW's First Year Experience Program. This position begins August 1, 2018.
A Ph.D in a security-related field (completed by August 2018), interdisciplinary expertise, teaching experience in related areas, and willingness to mentor undergraduate students are required. Relevant professional experience in non-traditional security areas, the ability to support BW's longstanding International Studies major and regional expertise, preferably in Russia and Eastern Europe or Africa, would be desirable.
Baldwin Wallace University is a selective liberal arts university on the outskirts of Cleveland, Ohio. Its International Studies program, one of the first established in Ohio, currently serves approximately ninety majors and minors while playing an active role in campus internationalization. BW emphasizes teaching, advising, and service, and also encourages and supports scholarship.
Interested candidates should submit a letter summarizing their interest and qualifications, curriculum vitae, teaching evaluations, other evidence of effective teaching, and three letters of reference in one (1) Word or one (1) PDF document and submit via the To Apply link on BW's Employment and Careers' web page at https://www.bw.edu/employment/. Review of applications will begin on September 4, 2017 and continue until the position is filled.
Baldwin Wallace University is an EEO/AA employer and educator. At BW, we support and encourage diversity in a variety of forms. We value and appreciate inclusive excellence in the classroom, within extracurricular activities, and as we engage our community partners. Learn more at Diversity Affairs - https://www.bw.edu/about/diversity
Apply Here

PI98560100