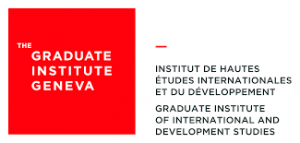 Job Offer Information
Where
The Graduate Institute of International and Development Studies
Job Description
The UN and regional security organizations do not always see eye-to-eye on the justification and conduct of peace operations. While the UN Charter establishes that the UN has primacy on decisions over the use of force, some regional security organizations have contested its role in the authorization and conduct of peace operations. Some Regional Security Organizations (RSOs) have taken on responsibilities without UN consent. The project focuses on the variegated relationships of the UN with regional security organizations in Africa, Europe, Latin America and the post-Soviet space. We seek to uncover a lens through which we can study and understand the extent to which so-called global consensus on the "who, where, when and how" of intervention is rejected, resisted, modified, adapted or adopted on the regional level and with what political consequences.
The project is based at the Graduate Institute's Global  Governance Centre.
General description of the position
The appointed postdoctoral researcher will work closely with the project's Principal Investigator Stephanie Hofmann, Professor of International Relations / Political Science, as well as with two research assistants.
Specifically, the postdoctoral researcher will be required to:
Conduct research, including:
Collaborate in refining the project design and methodology and further developing the theoretical framework
Conduct field research and a case study on the UN-African Union relationship (travel to Addis Ababa is funded by the project)
Collect, code and analyze policy documents, legal texts, military and police manuals
Prepare and participate in joint publications
Collaborate in the preparation of a workshop
Present the project and related research at conferences
Meet project interim goals and strictly adhere to project timelines
Engage in wider research and scholarly activities of interest to the research team, including provision of advice and support to graduate students working on related topics
Carry out administrative and coordination duties associated with the project, including interim reporting to funders
The candidate's profile should include:
A PhD in International Relations / Political Science (International Law or Sociology of Law will also be considered)
Good knowledge of International Relations theories as well as international law and deeper knowledge of global governance, comparative regionalism, international organizations, and/or global legal pluralism/constitutionalism
Excellent knowledge of African international organizations and regionalism
Verifiable skills with respect to qualitative and quantitative research methods (preferably network analysis)
Strong organizational skills and ability to work autonomously or as part of a team
Excellent interpersonal skills and demonstrated ability to work in an international team and accommodating of diverse views
Excellent written and oral communication skills in English (further language skills are an asset)
Preferably academic publications in scholarly peer-reviewed journals on related topics.
Informal inquiries may be addressed to: stephanie.hofmann@graduateinstitute.ch
We look forward to receiving your online application, including your CV, letter of motivation, two writing samples (publications or manuscripts), and two letters of recommendation: https://erecruit.graduateinstitute.ch/recrutement/
Letters of recommendation should be sent by your referees to: christine.collet-mendy@graduateinstitute.ch
We thank all those who apply, however, only candidates selected for an interview will be contacted.