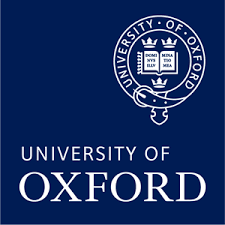 Job Offer Information
Where
University of Oxford
Job Description
The Blavatnik School of Government seeks to appoint a Postdoctoral Research Fellow to lead the development of an ERC-funded research project on news media environments in cooperation with Professor Pepper Culpepper. The postholder will be an independent researcher in the early stages of their career with training in cutting-edge statistical methods and a familiarity with text analysis models used to analyse the media. This is an exciting opportunity to develop innovative techniques for analysing the prevalence of frames in different national media environments in English as well as in French and German.
The position is a fixed-term appointment for 3 years.
The main duties of the post are to engage in original, world-class research in text analysis of media environments and manage your own academic research and project-related administrative activities; to disseminate research through publication in highly-ranked, peer reviewed academic journals; to collaborate in the preparation of research publications and book chapters; and to act as a source of information and advice on methodologies and procedures to other members of the team.
The successful postholder will have a recent doctorate in political science or another social science field relevant to the project - candidates nearing completion of their doctoral dissertation may also be considered. You will show evidence of developing a track record of internationally excellent research worthy of publication in highly-ranked, peer reviewed academic journals, commensurate with the candidate's career stage; a solid understanding of and experience with advanced statistical modelling; and sustained experience of using a programming language (R or Python).
The full duties, responsibilities and skills required are described in more detail in the further particulars which also contain details on how to apply.
The closing date for applications is 12.00 noon on Friday 29 June 2018.