Department/Unit
Center for the Study of Democracy (ZDEMO)
Leuphana University Lueneburg
Lüneburg
Germany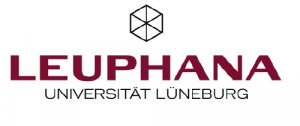 Leuphana University Lueneburg (foundation under public law), Center for the Study of Democracy (ZDEMO), is offering a post as
Post-Doctoral Researcher
(EG 13 TV-L; 75% part time)
starting January 1, 2018, limited until December 31,2019.
The position is open to individuals of all nationalities. The post-holder will be part of a research project "Career Profiles and Political Performance of Prime Ministers in Central and Eastern
Europe" directed by Prof. Dr. Ferdinand Müller-Rommel (Leuphana University) and Prof. Dr.Florian Grotz (Helmut-Schmidt University, HSU Hamburg). The research team will be joined by
another post-doctoral researcher located at HSU. The project is funded by the German Research  Foundation (DFG).
Duties of the post:
Organization of expert interviews in Central and Eastern Europe
Data collection and sophisticated, advanced data analysis
Organization of team meetings in Lüneburg and Hamburg
Participation in project publications
Selection criteria:
Completed doctoral thesis in political science
Advanced skills in quantitative and/or qualitative methods
Profound knowledge in the fields of political institutions and/or political elites
Excellent command of spoken and written English
Engagement, reliability, organisational skills, and commitment to team working
For further questions please consult Prof. Dr. Florian Grotz: grotz@hsu-hh.de  and Prof. Dr. Ferdinand Müller-Rommel: muero@leuphana.de
Leuphana University Lueneburg is an equal opportunity employer committed to fostering heterogeneity among its staff. Disabled applicants with equal qualifications will be given priority
consideration. We are looking forward to receiving your application.
Please send your application with the usual documents (motivation letter, CV and certificates) by October 30, 2017 electronically (in a pdf file) or by mail to
Leuphana University Lueneburg
Personalservice, Corinna Schmidt
Subject: PostDoc ZDEMO
Universitätsallee 1
21335 Lüneburg
Germany
bewerbung@leuphana.de