Durham University
Durham
United Kingdom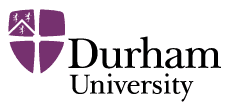 Reference Number: 008686
Department: School of Government and International Affairs
Location: Durham City
Contract Type: Full time, fixed term until 31 December 2020
Grade: Grade 7 (£32,548)
Closing Date: 26 October 2017 (Midday)
 The Role The School of Government and International Affairs (SGIA) at Durham University seeks to appoint a full time Postdoctoral Research Associate for 36 months to work on the ESRC/AHRC-funded research project "Causes and Consequences of Electoral Violence: Evidence from England and Wales 1832-1914".
Electoral violence plagues the modern world, but it is not a new phenomenon. Violence and intimidation were a common part of early elections in many now established democracies. This project will use new detailed data to examine electoral violence in England and Wales from its peak after the Great Reform Act (1832) until it disappeared before the Great War (1914). Based on the exceptionally detailed historical records available for England and Wales (1832-1914), we will provide new answers to some of the most challenging questions concerning what leads to electoral violence, the consequences of electoral violence, and how it can be reduced. Our findings will be useful to historians, to political scientists studying electoral violence and development, and to practitioners seeking to tackle this problem in the modern world.
The work will involve contributing to the collection and analysis of various historical data sources together with the investigator team of Drs. Patrick M Kuhn (PI), Gidon Cohen (Co-I), and Nick Vivyan (Co-I). The successful candidate will be associated with the 3 Centre for Institutions and Political Behaviour (https://www.dur.ac.uk/ipb/) and will be a core member of the research team on the project, with the opportunity to publish alongside the investigators. They will help set up and supervise the data collection process, develop code to combine the various historical datasets, engage in data analysis and drafting of outputs, and organise and present findings at workshops and dissemination events.
Responsibilities:
Development of coding instructions and setting up of an online coding platform
Management and supervision of data collection and the project database
Background research, including some archival research away from Durham
Resolution of problems that may affect research objective or deadlines 
Performance of quantitative data analysis 
Writing up findings for publication or presentation at conferences
Managing and updating the project website
Organizing and presenting findings on workshops and dissemination events in and outside of Durham 
Liaising with members on the academic and practitioner advisory panels and making internal and external contacts to develop knowledge and understanding 
Providing the investigator team with regular updates on the progress of the project.
Successful applicants will, ideally, be in post by January 1st, 2017, but a later start date can be negotiated in exceptional circumstances
The Requirements
Applicants must demonstrate research excellence in Political Science or a closely related discipline, with the ability to fully engage in the services, citizenship and values of the University.
The University provides a working, research and teaching environment which is inclusive and welcoming and where everyone is treated fairly with dignity and respect. Candidates will be expected to demonstrate these key principles as part of the assessment process. Candidates who have recently completed or will be concluding their PhD may have limited direct experience of the requirements for the post, they must outline their experience, skills and achievements to date which demonstrate that they meet or that they have the potential to achieve the essential criteria.