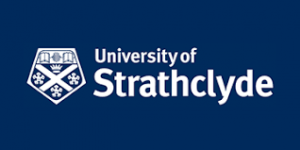 Job Offer Information
Where
University of Strathclyde
Job Description
Graduates who have completed an excellent first Degree (1+3 award) and/or Masters (+3) in a closely-related discipline. constitute the primary pool of applicants.
To be eligible for a full award (stipend and fees), you must:
have settled status in the UK, meaning there are no restrictions on how long you can stay
have been 'ordinarily resident' in the UK for three years prior to the start of the studentship grant. This means you must have been normally residing in the UK (apart from temporary or occasional absences)
not have been residing in the UK wholly or mainly for the purpose of full-time education. This does not apply to UK and EU nationals.
To be eligible for a fees-only award, you must:
must be ordinarily resident in an EU member state, in the same way as UK students must be ordinarily resident in the UK.
Project Details
This project aims to investigate the politics within parties cross-nationally using advanced quantitative methods to study parties' internal debates and decision-making. In particular, the project focuses on the tensions that arise within parties between regional and national politics as devolved powers for multiple levels of government cause tensions between groups with similar ideologies, but competing regional or national identities. Distinct regional priorities likely encourage disagreements between members of local and national party representatives, particularly in the face of strong independence movements. Independence referendums in Catalonia, Scotland or Quebec highlight how regional movements hold substantial consequences for politics at both regional and national levels. Despite the importance of devolved powers and the ways parties facilitate the growth of new issues and positions, scholars have yet to thoroughly explore the relationship between regional and national preferences within the same organizations. The primary research questions are 1) do debates within regional parties mirror national debates, 2) how do regional issues emerge, and 3) how do internal party rules and institutions resolve or exacerbate tensions between regional and national goals?
This project will answer these questions with novel data from national and regional party conferences in Canada, Germany, Scotland and Spain to evaluate internal divisions and their consequences for regional competition. Party conferences offer distinct insight into internal debates as conferences often select leaders and vote for motions eventually included in election programmes. The content of these debates, therefore, offers rich information on regional divisions, which until recently was difficult to rigorously examine cross-nationally due to the resource and time constraints associated with content analysis. To analyse the large amount of textual data from these meetings, the student will train in advanced tools for computer assisted content analysis using machine learning. Support for this training will both come from Strathclyde's departments in Political Science and Computer Science as well as the support to train at internationally recognized summer schools.