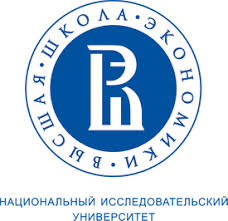 Job Offer Information
Where
National Research University Higher School of Economics
Department/Unit
Faculty of Social Sciences School of Political Science
Job Description
The School of Political Science at Higher School of Economics (Moscow, Russia) invites applications for multiple full-time, tenure-track positions in political science: political theory, comparative politics, world politics, global political economy, qualitative methodology, or data analysis and quantitative methods.
The appointee will teach and advise in English, at the undergraduate and graduate levels. We have the following open positions for 2019/2020 academic year:
Tenure Track Assistant Professor (multiple positions)
Requirements
Doctorate or terminal degree in political science or related fields by the time the appointment begins. The successful candidate is expected to conduct high-quality research publishable in reputable peer-reviewed journals with research support provided by the university. The appointment is expected to begin on September 1, 2019 and will be made for three years in the first instance, with reviews of teaching and research during the third year. Tenure review will be in the sixth year (or earlier at the discretion of the applicant).
Knowledge of Russian is not required; teaching and research are both conducted in English.

Benefits
The salary is internationally competitive, indexed to inflation annually, and subject to a 13% flat income tax. The university offers health insurance (free of charge), language assistance, and other social benefits; travel support and other research assistance are generous. Since we place a heavy emphasis on high quality research, the teaching load of newly hired faculty is relatively low and service is minimal.

Job Location
Moscow, Russia

Application
Position announcements are posted on the HSE International Faculty Recruitment portal. Interested candidates should post a letter detailing the direction of research and teaching objectives, a CV, a recent research paper, and 2 letters of recommendation via online application form at https://iri.hse.ru/
Application deadline is September 1, 2018.Late applications can be also considered if the position is not filled.

Learn More
More information about the university:  http://www.hse.ru/en
More information about the School of Political Science: https://social.hse.ru/en/ps
More information about recruitment procedures: https://iri.hse.ru/
International Faculty Support portal with detailed information on various issues concerning move to Russia and work at HSE: https://ifaculty.hse.ru

About HSE
The Higher School of Economics (HSE) is a young, dynamic, fast-growing Russian research university. Over the past twenty years, HSE has become one of Russia's largest universities in the fields of economics, social sciences and humanities, and has emerged as a national leader in higher education.

In 2017 Higher School of Economics was ranked 48th in the QS Top 50 Under 50 ranking, and is among the world's Top 100 universities in Economics & Econometrics, Sociology, Politics & International Studies.

One of its unique features has been its direct involvement in socioeconomic reforms in Russia, which has allowed HSE to develop as a "project and research university" where education, fundamental and applied research, and "think tank" activities are combined for the comprehensive development of society. Committed to high-quality research, HSE now has more than 30 international research laboratories, led by eminent professors from all over the world.
Since 2006 the HSE has been recruiting professional academics from international research universities in order to raise the standards of research at the University. HSE now employs more than 100 international tenure-track and postdoctoral fellows in 16 different faculties, 11 research labs and centers in Moscow and at HSE's campuses in St. Petersburg and Perm.

School of Political Science
The School of Political Science offers an array of educational options for students from Russia and abroad. We teach a full range of subjects based on the latest developments in academic research in political science. From comparative politics to political theory and quantitative and qualitative approaches, the professors of the School pursue research across the entire spectrum of modern political science.
Not only is there methodological diversity; there is considerable breadth in terms of substantive and geographic specializations. Among the School's academic "trademarks" are comparative politics and Russian politics, including politics in the Russian regions.
The quality of research at Higher School of Economics has already been widely recognized, and HSE counts among the top-100 universities in the world according to the QS ranking in this subject field.
 
Contacts
20 Myasnitskaya ulitsa, Moscow, 101000
Phones:
+7.495.772.95.90 * 22535
+7.495.772.95.90 * 22428
+7.495.772.95.90 * 22834
E-mail: socscience@hse.ru
Website: https://social.hse.ru/en/ps