Lecturer in Political Economy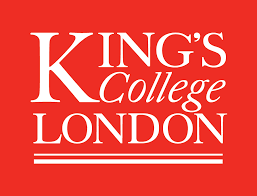 King's College London
London
,
United Kingdom
Application Deadline:
26 March, 2017
The Department of Political Economy invites applications for three Lectureships in Political Economy to play a central role in our undergraduate program in Philosophy, Politics and Economics and related post-graduate programs. Candidates may specialize in Political Philosophy/Political Theory, Political Science/Public Policy, Economics, or any relevant field. In their teaching and research candidates should however work in ways that theoretically or empirically 'bridge' the disciplines in the PPE nexus. We especially invite applications in three areas: 1. Ethics and Public Policy (including normative evaluation of policy-making and law); 2. Economics and Political Philosophy (including the nature of rationality in political and economic theory, the methodology and epistemology of political economy, and the relationship between economic systems and moral responsibility) and 3. Politics, Economics and Social Choice (including paradoxes of group decision and the use of experimental and/or game theoretic techniques to understand political and social dilemmas). The department is informed by an inclusive interdisciplinary vision and welcomes applications from candidates who share that vision.
For more details please consult the application pack.

Located in the heart of London, King's College London is the hub of a global network of strong academic connections and collaboration, with prestigious international partnerships within and across disciplines – scientific and medical, social and creative. King's is investing in the highest caliber of talent to drive the university forward to achieve its greatest potential. The very best from the United Kingdom and across the globe are invited to join King's. We are looking for a strong commitment to teaching, to push the boundaries of knowledge, influence the future and create a lasting impact

The selection process will include a presentation and a panel interview.

For an informal discussion to find out more about the role please contact Mark Pennington, Head of Department, and Tel. 020 7848 1687, mark.pennington@kcl.ac.uk

To apply for this role, please go to the King's College London HireWire Job Board and register to download and submit the specified application form.