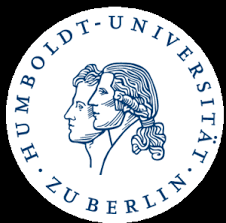 Job Offer Information
Where
Humboldt University
Job Description
The Department of Social and Political Sciences at Humboldt University in Berlin currently seeks applications for a
Junior Professorship for International Politics (Tenure Track)
starting 1 April 2019. This is a tenure track position. In order to verify whether the individual performance meets the requirements of a permanent employment, an evaluation process will be opend not later than five years of service.
The Department of Social and Political Sciences is committed to theoretically-motivated and methodologically-grounded research on changing modern societies, and the transformation of their political institutions and democratic practices.
We seek for candidates who have an excellent international track record in research on International Politics. We expect potential for collaboration in at least one of our department's research foci: social and political inequalities; migration and diversity; democracy and transformation.
The successful applicant has demonstrated theoretical and methodological competences, pedagogical skills, is willing to participate in departmental administrative matters and to contribute to our BA and MA study programs, to the joint MA program International Relations with the FU Berlin and the University of Potsdam as well as to our structured PhD program, The Berlin Graduate School of Social Sciences.
The applicants must meet the legal requirements for professorial appointments in accordance with § 102 a of the 'Berliner Hochschulgesetz'.
HU is seeking to increase the proportion of women in research and teaching, and specifically encourages qualified female scholars to apply. Researchers from abroad are welcome to apply. Severely disabled applicants with equivalent qualifications will be given preferential consideration. People with an immigration background are specifically encouraged to apply.
Application
Please send your application, and quoting the reference number JP/006/18 until 24 May 2018 to: Humboldt-University zu Berlin, Dean of the Faculty of Humanities and Social Sciences, Frau Prof. von Blumenthal,Unter den Linden 6, 10099 Berlin or in electronic form in one pdf file to: berufungen.ksbf@hu-berlin.de
Since we will not return your documents, please submit copies in the application only.
Please visit our website , which gives you access to the legally binding German version.
Questions are welcome: heike.kluever@hu-berlin