Department/Unit
Political Science Department
The Higher School of Economics (HSE)
Moscow
Russia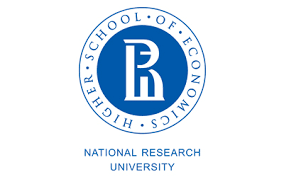 Political Science Department at Higher School of Economics (Moscow, Russia) invites applications for full-time, tenure-track Assistant Professor positions in comparative politics, international relations, political theory and quantitative methods. The appointees will teach and advise in English, at the undergraduate and graduate levels. For best consideration apply by October 15, 2017. The search will continue until the positions are filled.
The applicants are expected to have a Ph.D. in political science or related disciplines by the time the appointment begins. The successful candidate is expected to conduct high-quality research publishable in reputable peer-reviewed journals with research support provided by the university. The appointment begins on September 1, 2018 and will be made for three years in the first instance, with reviews of teaching and research during the third year. Teaching and research are both conducted in English.
Interested candidates should send a CV, a research statement, a teaching statement, a recent writing sample, and 3 letters of recommendation to iri@hse.ru
About HSE
The Higher School of Economics (HSE) is a young, dynamic, fast-growing Russian research university. Over the past twenty five years, HSE has become one of Russia's largest universities focused on social sciences, and has earned the reputation of a national leader in higher education. In 2017 Higher School of Economics was ranked 48th in the QS Top 50 Under 50 ranking, and is among the world's Top 100 universities in Economics & Econometrics, Sociology, Politics & International Studies.
Committed to high-quality research, HSE now has a considerable number of international research laboratories, led by eminent professors from all over the world. Currently, HSE employs 96 international tenure-track, post-doctoral and teaching-track fellows in 16 different faculties, 11 research labs and multiple research centers in Moscow, St. Petersburg, Perm and Nizhniy Novgorod.
Information about the university
Information about Political Science Department
Information about recruitment procedures