The University of New South Wales
Sydney
Australia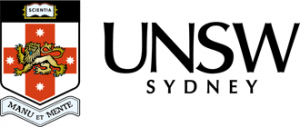 The University of New South Wales, Sydney, Australia is seeking to appoint 2 PhD candidates on Business and Human Rights in its prestigious Scientia PhD Scholarship scheme.
Project description
In a global economy, companies often operate in jurisdictions where governments are either unable or unwilling to uphold even basic human rights. In this context, the question is why some companies promote human rights while others violate them; as well as what role(s) companies, governments and citizens can play in generating positive human rights outcomes. This project therefore examines issues within the regulatory framework that ground the business and human rights debate. The project highlights the business, legal and social challenges faced by companies, governments and citizens in improving respect for human rights. These issues include governance, transparency, accountability, remedy, international and domestic regulation and supply chain management.
Supervisory Team
Successful PhDs will be supervised by an interdisciplinary supervision team, working under the auspices of the new UNSW Australian Human Rights Institute, that brings together expertise in international human rights law, business, governance and regulation, with a focus on business and human rights.
Ass/Prof. Justine Nolan is a leading global expert on business and human rights at the Faculty of Law at UNSW, Dr. Carolien van Ham is an expert in democracy and democratic governance at the Faculty of Arts and Social Sciences at UNSW, and Ass/Prof. Leanne Piggott is an expert in market-based approaches to unmet social needs from the Centre for Social Impact at the UNSW Business School.
More information
For more information on the UNSW Scientia PhD Scholarships, see: http://www.2025.unsw.edu.au/apply/unsw-scientia-phd-scholarship-guideli…
Interested applicants please contact: