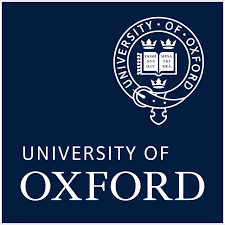 Event Information
Location
Blavatnik School of Government, University of Oxford
Synopsis
Public services are delivered through complex bureaucratic systems. Research on service delivery often seeks to abstract from these complexities to identify special causal relationships, but this can lead to a focus on narrow questions of limited policy relevance and generalizability.
How can researchers take account of the systematic aspects of public service delivery without sacrificing methodological and theoretical rigor? While researchers have begun to take systems approaches in areas such as health, education, infrastructure, budgeting, and the civil service, this work has largely occurred within separate disciplinary and sectoral siloes.
This workshop seeks to advance research on systems approaches to public service delivery by bringing together leading academics and practitioners from different sectors and disciplines. We welcome submissions of:
Original research papers that take a systems approach to studying bureaucracy and/or public service delivery, broadly understood; and
Practical case studies of the potential and challenges of using systems approaches to improve performance
The workshop will also include presentations by leading researchers on the state of systems research in each of these fields, to identify opportunities for cross-disciplinary learning.
Abstracts and/or draft papers should be submitted to martin.williams@bsg.ox.ac.uk and zahra.mansoor@bsg.ox.ac.uk by 28 January, 2018. 
In exceptional cases, research designs or requests for non-presenting participation will be considered. Submissions by scholars based in and/or from developing countries are especially welcome, as are submissions by early career researchers. Financial support for travel and related costs is available.
The workshop is part of a series of events that aim to create an interdisciplinary community of scholars conducting rigorous and solution-oriented research on issues of public management, public finance, governance, and public service delivery, and is supported by the Bill and Melinda Gates Foundation.