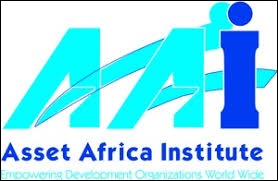 Synopsis
Workshop Brief
The training addresses the entire project life cycle-from selection, prioritization, project environment, organizational strategy and opportunities and is delivered using an integration methodology.
Why integration? The methodology of this training is that the M & E component is in-built(fully integrating M & E activities, tools/processes at each stage) into project management so that participants identify the monitoring processes, applicable tools, data and information management systems at each stage in PM rather than looking at PM & M & E as independent procedures.
As a consequence, the training becomes not only practical but also very enriching even to those staff that may not have wide experience in managing projects!
Complete course content and training agenda available on request
Required: Participants should bring a laptop and a project-especially those whose implementation is considered difficult-to work on during the training.
About the Organization
Asset Africa Institute (www.assetafrica.co.ke) -AAI- specializes in the research, design and delivery of high quality and affordable training programs for development workers worldwide. Over the years, AAI has provided consultancies and training to such reputable organizations as: Federal University, Birnin Kebbi-Nigeria, Norwegian Church Aid-Zambia, ACOMIN-Nigeria, Salvation Army-Tanzania, Love Botswana Outreach Mission, Islamic Relief-Somalia, Cornerstone Development-Uganda, IOM-South Sudan, DCA-Ethiopia, Africa Rice Center -Benin, Rwanda Union of the Blind, Sasakawa Africa Association-Ethiopia, Harare Institute of Technology-Zimbabwe, CARE-International-Mali, Mazommo Construction Company-Liberia, CARE-International-Niger, UNDP-Somalia, HEAL Africa-DRC,  Diakonia, NGO Safety-Somalia,County Government of Siaya-Kenya, Oxfam GB-Yemen,  Generations for Peace-Jordan, CBR Africa Network-Uganda, Victoria Finance PLC-Tanzania, PSI-Benin among, WASH Alliance, Lake Victoria Basin Commission/EAC among others.
You May Also Enroll Your Staff To The Following Confirmed Workshops;
    Developing Expertise in Organization & Program Management-From Employee to Organization Asset,28th Feb-2nd March-Nairobi
    Application of Frameworks and Structures in Project Planning and Management, 20th -24th Feb.
    Procurement and Supply Chain Management, 27th -30th March 2018, Goma- DRC
    International Workshop on Resource Mobilization, 18th -20th April, Nrb.
What some past participants say about the training
    "It's been a very exciting and fulfilling training", A. Abdullahi, Program Officer, UNIDO, Somalia
    "Clearly conceived and systematically delivered", Winnie, Bank of Rwanda
    "I have found the training methodology very helpful as one is able to easily apply the concepts learnt in project management processes. Thank You."Ms. Achan Madhel, Program Officer, Integrated Development Organization, South Sudan
    "The participant mix has helped broaden the training experience", M. Ouko, Snr. Lecturer and Executive Director, Victory Foundation Programme-Kenya
    "The discussions were just wonderful. Keep it up people!", K. Andre, Program Officer, IAT-HarvestPlus-DRC