Comenius University in Bratislava
Bratislava
Slovakia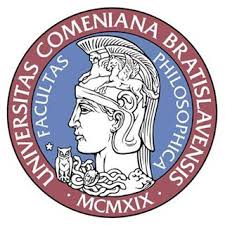 we are pleased to announce a call for papers and/or panels for a two-day workshop entitled "Governing Diversity in the 21st century: The Quest for National Unity and Contested Accommodation of Minorities in Heterogeneous States." The workshop is organized by BARI (Brown International Advanced Research Institutes' Alumni Research Initiative) and it is co-hosted by the Department of Political Science, Faculty of Arts, Comenius University in Bratislava. The workshop will be held at Comenius University in Bratislava, Slovakia on September 21-22, 2017.
Diversity and unity are frequently assumed to be mutually exclusive concepts. The question of how to simultaneously govern diverse populations and ensure stability has been at the core of political thought from ancient times to the present. This workshop will focus on how contemporary societies and governments respond to diversity and majority-minority relations.
The objective of the workshop is to bring together a community of scholars, researchers and practitioners to share their work and support development in the field. The workshop will be a great chance for participants to get feedback on their work, to create ties and encourage further collaboration.
We welcome theoretical and empirical contributions from any stage of career (from PhD. students, postdocs and senior scholars and researchers) dealing with the following suggested themes (non-exhaustively):
- Nationality, ethnicity, and identity
- Constitutional design and institutional policies for governing diversity
- Diversity and minority accommodation, strategies, and policies
- Diversity, conflict, and violence
- Inequalities, social exclusion, and discrimination.
To submit proposals for individual papers, please include the title of the paper; an abstract of the paper (max. 250 words); 3-8 keywords indicating the subject, theme, and scope of the paper; and a short biography (max. 300 words).
To submit panel proposals, please include the title of the panel, an abstract (max. 500 words), the title of each paper (max. five papers), the abstracts of each paper (max. 250 words), short
biographies for all paper authors (max. 500 words) and a discussant name (one of the paper presenters can be a discussant).
All proposals should be sent to Dr. Svetluša Surova (svetlusa_surova@biari.brown.edu) by August 31, 2017. Space is limited.
The workshop will also feature a keynote presentation by Dr. Jennifer Jackson Preece (the London School of Economics and Political Science).
The workshop has no registration fee. Catering and lunch will be provided on both days, as well as a closing workshop dinner on Friday evening (September, 22nd).
To learn more about BARI- Global Network and BARI 2017 Workshop, please visit our website www.bari.rs.
More detailed information about the workshop panels, practical arrangements, and an updated agenda will be available on our website www.bari.rs before the event.
For more information about the workshop, please contact Svetluša Surova: svetlusa_surova@biari.brown.edu