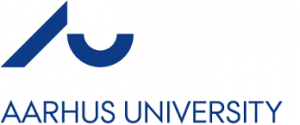 Event Information
Location
Aarhus University
Synopsis
The welfare state is one of the greatest achievements of Western societies. It provides income protection to the jobless and care for the sick and the old. Without it, millions would suffer from poverty and ailments. Therefore, it is also no surprise that voter surveys in Denmark demonstrate over and over again that voters prefer a solid and reliable welfare system to reduced tax payment.
Yet the welfare state is challenged. Rising costs and deep socio-economic changes such as globalization and automatization require us to answer new, pressing questions: How do we ensure equal opportunities for everyone in a globalized and skills-intensive economy? What are the political consequences if we fail? How do we best utilize automatization in public service delivery? What moral dilemmas do automated public service delivery present us with?
The MatchPoints Seminar 2018 brings experts from a variety of different fields together with welfare state practitioners to explore these and related questions.
Keynote speakers in 2018
James Heckman is the Henry Schultz Distinguished Service Professor of Economics at the University of Chicago, a Nobel Memorial Prize winner in economics and an expert in the economics of human development. His current research focuses on human development and lifecycle skill formation, with a special emphasis on the economics of early childhood development. Read more about James Heckman. The title of his keynote speech at MatchPoints Seminar 2018 is: Should Denmark invest More – or Differently – in Early Childhood?
Guy Standing is a Professorial Research Associate at SOAS University of London and a founder member and honorary co-president of the Basic Income Earth Network (BIEN), a non-governmental organisation that promotes a basic income for all. Read more about Guy Standing here. The title of his keynote speech at MatchPoints Seminar 2018 is: Rentier Capitalism and the Precariat: Arguments for Basic Income