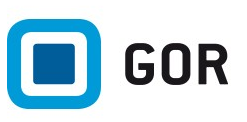 Event Information
Location
TH Köln - University of Applied Sciences
Synopsis
The General Online Research Conference is annually organized by the German Society for Online Research in cooperation with a local partner. In 2018 the GOR conference will take place in Cologne, Germany, with the TH Köln – University of Applied Sciences being the local organizer.

Online research is a dynamic, innovative field, with constantly emerging challenges as well as opportunities for research and practice. The German Society for Online Research/Deutsche Gesellschaft für Online Forschung (DGOF) is a modern, innovative association, which has focused on the interests of the actors in the field of online research since its establishment in 1998. It is the association's goal to be the leader in this field. DGOF seeks to bridge different research fields (such as sociology, psychology, political science, economics, market and opinion research, data science) using online research methods and facilitates the transfer between academic research and the industry.
DGOF campaigns for the establishment and the development of online research as well as the interests of online researchers in Germany. Online research ranges from online based data collection methods (e.g., web surveys in online panels); to mobile research with smartphones, tablets, and wearables; to the collection and analysis of social media data, administrative data, data from passive measurements, and other big data sources.
DGOF organizes the General Online Research (GOR) conference and the Research Plus event series which support professional and collegial exchanges between researchers and practitioners across academia and the industry. By bringing together scientific findings, commercial needs, and practical applications for best practices, DGOF provides a sustainable input for further developments in online research.
Call for Papers (abstracts): General Online Research 2018
Main topics: Internet Surveys, Mobile Web, and Online Research Methodology, Big Data and Data Science, Politics and Online Communication, Online Market Research
GOR is organized by the German Society for Online Research (DGOF, https://www.gor.de) since 1997. Each year more than 300 participants attend the conference to discuss current developments in online research. With more than 100 presentations addressing various subtopics of online research, GOR provides intensive training and networking opportunities. Local Organizer: Cologne University of Applied Sciences, Prof. Dr. Simone Fühles-Ubach, Prof. Dr. Petra Werner, Prof. Dr. Matthias Fank, Prof. Dr. Ivonne Preusser
Conference Topics
All submissions relevant to online research are welcome. Presentations in the past years covered a broad range of topics, be it online and mobile web surveys or research concerning the Internet or social aspects of the Web, big data and data science, and research on politics and communication. Since 1997, GOR has been attended by more than 300 researchers and other professionals each year who want to stay on top of new developments and best practices for their work in business and academia. This year's conference seeks submissions in:
Internet Surveys, Mobile Web, and Online Research Methodology (Track A)
Big Data and Data Science (Track B)
Politics and Communication (Track C)
The programme committee invites presenters from academia, business, official statistics, government agencies, and other sectors to submit their work for presentation. Submissions will be accepted on the basis of a double-blind peer review process.
Deadlines
15 November 2017: Deadline for abstract submissions for presentations in tracks A, B, C, and GOR Thesis Award 2018 competition
1 December 2017: Deadline for abstract submissions for GOR Best Practice Award 2018 competition 
24 January 2018: Deadline for abstract submissions for posters and GOR Poster Award 2018 competition
31 January 2018: Deadline for early registration and presenting author registration (usually the first author)
Submission Format and Submission Procedure
The official conference language is English.
Abstracts should be submitted online via https://www.gor.de/gor18/
The abstract can be up to 350 words long. Abstracts will be peer-reviewed with respect to the quality of each of the four paragraphs in the abstract.