Free Online Course - Global Studies: Risks and Threats in International Relations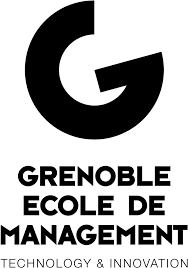 Online Course
Grenoble
,
France
24 April, 2017
-
24 May, 2017
Explore global issues and discover how cultural divides and security threats impact foreign affairs and global policies.
Understand how risks and threats affect our world.
Why do some events have a more lasting impact on our global affairs than others? What threats directly affect foreign affairs and global policy - and how do we evaluate them?
Get answers with this course, which goes beyond the explanations you will find in the press and on social media.
Dive deep into global studies to look at anticipated threats and cultural divides and how they reshape the global landscape.
Get insights about demography, geography, and anthropology, and make educated guesses about our future.
What will you achieve?
Improve your knowledge in international studies (including history and theories of international relations and international economics.)
Evaluate the probability and emergency attached to each risk and threat, and make educated guesses about our future.
Reflect upon demographic, geographic, and anthropological data.
Who is the course for?
Business and International Relations students
Area specialists (Asia, the Middle East, Europe, Latin America)
Professionals who work globally
Learners concerned by the evolution of global politics and who need organized information about the evolution of world affairs
A Bachelor level in the fields of global studies or international affairs is an asset but not mandatory at all. French translations are available throughout the course.
Who will you learn with?
Yves Schemeil
Prof. Political Science, University of Grenoble Alpes & Institut Universitaire de France (Global & Comparative Politics); visiting scholar, Ecole Hôtelière de Lausanne & Grenoble Ecole de Management
LOCATION: GRENOBLE, FRANCE, AND LAUSANNE, SWITZERLAND