Organization
Serbian Political Science Association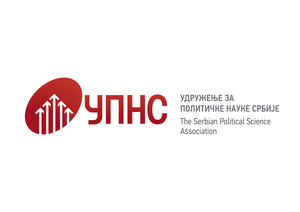 We invite scholars who work on democracy and democratisation from various theoretical and methodological perspectives in political and social science and humanities to submit paper proposals that focus on the following issues, broadly conceived:
Populist and far-right resurgence in European democracies and democratic responses
Varieties of new authoritarianism in post-communist states
Ideas and ideologies (or the lack of) behind new authoritarianism
Ideas and ideologies behind new democratic resistance, including historical precursors as sources of inspiration
Democratic parties and institutional resistance to authoritarian trends 
Civil society activism in defence of human rights and the rule of law
Female resistance to restrictions of women's rights (e.g., Poland, Croatia, Serbia, the US)
Defence of press freedom
Resistance to neo-liberalization
A centenary of the October Revolution: revolutionary ideas, ideologies and traditions as a source for democratic contentious politics today
"The renewal of utopian energies": three decades later
Lessons of the 'coloured revolutions' and the 'Arab Spring' for new democratic resistance
Resistance to immigration restrictions and refugee rights violations
Forms and outcomes of the diffusion of democratic resistance across borders of the Balkan states
International democracy promotion in an age of new authoritarianism
Organising Committee of the conference: Milada Vachudova (University of North Carolina, Chappell Hill), Anna Krasteva (New Bulgarian University, Sofia), Cirila Toplak (Faculty of Social Science, Ljubljana), Dejan Jović (Faculty of Political Science, Zagreb), Asim Mujkić (Faculty of Political Science, Sarajevo), Keichi Kubo (Waseda University, Tokyo), Miodrag Jovanović (Law Faculty, Belgrade), Radmila Nakarada, Snježana Milivojević, Jovan Teokarević, Đorđe Pavićević and Dušan Spasojević (Faculty of Political Science, Belgrade).
Please email paper proposals (including a paper title, abstract of 250-300 words, author's email address and short bio) to Ms Biljana Djordjević, SPSA Executive Secretary: biljana.djordjevic@fpn.bg.ac.rs
Deadline for paper proposals is 3 July 2017.
The Organising Committee will inform all applicants about the outcome of their applications by 1 August. Papers from the conference will be published in conference proceedings or in a regional academic journal Političke perspektive (Political Perspectives).