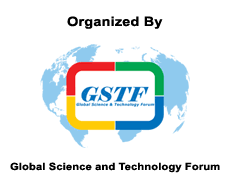 Synopsis
Politics and Society in a Globalizing World:  Issues, Actors, and Explanations.
Scholarly research and reflection can help to explain or, at least, provide insights into issues and actors that drive, resist or seek to obstruct change in politics, society and international relations in a changing global environment.  PSSIR 2018 provides a forum in which scholars from different countries, with diverse scholarly interests and orientations, can engage in exploring and exchanging experiences, observations, comparisons and theories of importance to understanding the perceptions, policies and actions of particular actors and communities, as well as issues and developments of wider, actual or potential significance in a globalising world.  Participation in PSSIR 2018 provides the opportunity to enrich the knowledge and understanding of the person(s) presenting a paper, the audience attending the conference, readers of the conference proceedings, and the wider audience of scholars, students and communities with which they, in turn, engage.
You may visit the following link for PSSIR accepted and published papers http://www.pssir.org/PriorYearsPaper.html
The full paper submission deadline is on 23rd March 2018. Hope that provides adequate time for you to complete the paper submission. If you need additional time, please email us at  secretariat@pssir.org  
Briefly about PSSIR 2018:
Keynote Speakers:
Prof. the Hon. Dr. Stephen Martin, Chairman, Board of Governors, Global Science & Technology Forum (GSTF), Chairman, Bank of China (Australia), Former Speaker Parliament of Australia, Former Deputy Vice Chancellor (Strategy and Planning) Curtin University of Technology, Former Pro Vice Chancellor International, Victoria University.           
Assoc. Prof. Andrew T. H. Tan, Security Studies and Criminology, Macquarie University, Australia - "Asia Strategic Environment"  
PSSIR 2018 Conference Proceedings: Print ISSN: 2251-2403, E-Periodical: 2251-2411 will be published and submitted to several indexing partners.
Journal on Law and Social Sciences: All authors who present their papers at the conference will be invited to submit an extended version of their research paper for the GSTF Journal of Law and
Social Sciences (JLSS) - Print ISSN: 2251-3043, E-periodical: 2010-2283). All submitted papers will go through blind review process for acceptance. All accepted papers (after the review process) will be included in the JLSS.
Best Paper Awards and Best Student Paper Awards will be conferred at the conference (in order to qualify for the award, the paper must be presented at the conference).
PSSIR 2018 will also constitute a Special Panel Session.
Panel Proposals are invited for submission. A minimum of three papers centering on a specific topic will be accepted for submission under Panel Category.