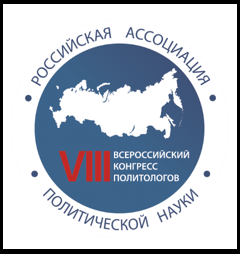 Synopsis
The 8th All-Russian Congress of Political Scientists of 2018 "Development Policy, State and World Order" is a large-scale scientific event organized by the Russian Association of Political Science (RPSA). RPSA is a professional organization of political scientists in Russia with more than 60 years of history. Every three years it organizes All-Russian congresses of political scientists, which are essentially international events with the participation of political scientists not only from Russia, but also from 30 or more countries around the world.
The 8th All-Russian Congress of Political Scientists will be held 5-8 December 2018 in Moscow at the Moscow State Institute of International Relations of the Russian Ministry of Foreign Affairs (MGIMO) and at the Financial University of the Russian Government.
The main theme of the 2018 RPSA Congress is devoted to the fundamental scientific problems of the role of the modern state in the implementation of a developmental policy that would meet the requirements of a socially-oriented, digital and open society. The scientific relevance of this problem is determined by the need to search for and justify new principles for the organization of political development regimes in national and world spaces. The center of such political regimes is national and international political institutions characterized by inclusiveness, innovation, openness and orientation to the use of collaborative practices.
The main thematic areas of the 2018 RPSA Congress:
Public development: modern theories and political projects.
New goal-setting: "images of the future" in the space of civilizations.
"Development without politics": The crisis of the neoliberal political order.
Inclusive development, economic growth and welfare.
Development against poverty and inequality.
Political institutions and regimes for development.
Sociocultural diversity in the modern world and development policy.
The world political order: theoretical models and political reality.
The modern state: macrostabilization and development.
A new digital revolution and problems of state governability.
Russia: national development strategies and economic growth.
Challenges and prospects of the world positioning of Russia.
International integration strategies of Russia for development.
Security, risks and development.
China, development and world order.
USA: internal development and strategy of the world order.
East as a space of world political competition.
European vector of development and Russia's policy.
More information about the 2018 RPSA Congress you can find on the website of the RPSA (https://www.rapn.ru/). Please, contact to Marianna Shestakova rapn@rapn.ru