University of Madras
Chennai
India
Organization
Indian Political Science Association
Anna Centre for Public Affairs University of Madras Chennai (Tamilnadu)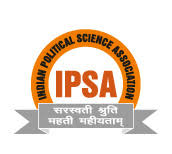 This is our proud privilege to announce that the 57th All India Political Science Conference of the Indian Political Science Association (IPSA) is going to be held on 15th-17th December 2017 at University of Madras, Chennai (Tamilnadu). All the members of IPSA are cordially invited to attend.
The main theme of the conference is 'Emerging India'. The sub-themes are as follows:-
State of the Discipline of Political Science in India
Political Thought in India- Traditional and Modern
Contemporary Political Theories
Politics in South Asia
Contemporary Party Politics in India
Politics of Globalization and Nation State
Contribution of Indian Diaspora
Discourse of Development in Indian Politics
Issues of National Security in India
Left Wing Extremism in India
Debate on Uniform Civil Code
Technology and Governance
Nature of Emerging Elite in India
Public Policy and Planning in India
Emerging Nature of International Organization
State Politics in Tamil Nadu
Call for papers
Paper proposals in the form of abstracts (Max. 100 words) are invited on  57ipsachennai@gmail.com  latest by 20th October 2017. The acceptance will be communicated upto 31st October 2017. Full papers (not exceeding 4000 words) should be submitted latest by 10th November 2017. Abstracts/full papers may be submitted either in English (MS Word, Times New Roman, 12 Font) or in Hindi (Kruti Dev-10, 14 Font). The abstract/full paper should include the topic/title,name of the author/co-author, mailing address, email and contact number.
Registration
Registration fee (for life members of IPSA- Rs.2000 till 31th October 2017, Rs. 2500 upto 10th November 2017 and Rs. 3000 after 11th November 2017) may be deposited in the IPSA account. Registration fee would be accepted online and the registration form is available on the IPSA website : www.ijps.net.in. The details of the account are as follows:
Name of the bank:
Allahabad Bank
MICR Code:- 250010004
Branch:- C.C.S University, Meerut
Account Number:- 20195852952
Account Holder:-Editor,
IJPS IFSC Code :- ALLA 0210144

For all accompanying persons (non-members of IPSA) a flat fee of Rs.  3000 per person will be charged.
Please fill up the enclosed registration form and send it to the Local Organizing Secretary of the conference alongwith registration fee submission details and email a copy to 57ipsachennai@gmail.com
Hospitality: Free hospitality and accommodation will be provided by the organizers from 2:00 PM of 14th December 2017 to 10:00 AM of 18th December 2017. The members staying before or after these time limits will have to make their own arrangements. Those who wish to stay in star hotels may make their own arrangements. No TA/DA would be paid by the host organization or by IPSA.
How to reach : Chennai is well connected by road, air and train from all parts of the country.
Weather: Weather in Chennai during the last week of December remains very pleasant and the average temperature would be around 22-29 degree Celsius.
During the day the temperature is relatively warm.
For all further details kindly refer to the IPSA website : www.ijps.net.in