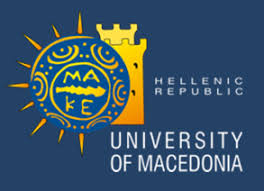 Event Information
Location
University of Macedonia
Synopsis
The Public Opinion Research Unit at the University of Macedonia Research Institute of Applied Social and Economic Sciences launches its 1st Summer School in Research and Computational Methods. The Summer School will take place in Thessaloniki, from July 9th to July 13th.
This school offers a unique opportunity to undergraduate, graduate and doctoral students as well as to young researchers and professionals to deepen their knowledge of research methods and explore new fields of expertise.
A basic course "Research Methods in Social Sciences: Combining Historical with Quantitative approaches" is offered along with optional choices, all of which introduce state-of-the-art approaches to survey design, data collection and analysis. Further, established researchers from the University of Oxford & EUI and Stanford University offer the opportunity for discussion and exchange of views on cross-cutting issues.
The working language is English and no prior knowledge on statistics or software is required. Throughout the courses, we will be using free programming software (R, Python and QGIS).
Courses run on a daily basis in two sessions: the morning one from 9.30 until 13.00 and the afternoon one from 14.00 to 16.00. The sessions complement each other nicely: In the morning, you learn the fundamentals of causal inference and in the afternoon you learn innovative methods to generate, measure and display data that you can use to examine your research questions.
The participation fee covers tuition and catering (coffee breaks, lunch and complimentary dinner on the first and last day of the school) along with additional material. The participation fee does not cover accommodation costs.
This school operates on a "bring your own laptop" basis, so students are required to either bring their own laptop or inform us so that we can provide them with a laptop during the summer school.
Four scholarships will be awarded to four of the school participants on the basis of academic profile and interests. The scholarships will get the form of a 50% reduction on the tuition fee.
Potential applicants are strongly advised to complete the application form the soonest possible. After May 10th, no applicant will be considered for a scholarship.