12th Annual Graduate Student Conference on the European Union: Towards a New EU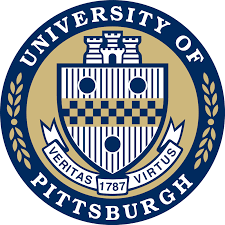 University of Pittsburgh
Pittsburgh
,
United States
17 March, 2017
-
18 March, 2017
Since its inception, the European Union has been conceived of as a new kind of project – a supranational experiment involving economic and fiscal union, political union, and even cultural policy. After decades of growth and expansion, the EU was hit by several years of recession and slow recovery and now faces its first significant episode of contraction with the UK's exit. What is the future for the European Project? With both an on-going migration crisis and the great unknown of Brexit looming, what challenges does Europe face as an actor in global politics? Will other member states follow suit in rejecting the European project (or aspects thereof)? The Organizing Committee of the Twelfth Annual Graduate Student Conference on the European Union welcomes submissions from all disciplines and topics including, but not limited to, EU politics, governance, economics, law, history, security studies, institutions and behavior studies, and cultural studies, as well as enlargement, immigration, development, trade, and foreign policy. Papers addressing the theme of the conference will receive special consideration.

Submission Deadline for Abstracts: November 15, 2016

At least two (2) nights of housing will be provided for accepted conference participants. In addition, accepted students will be invited to attend a Faculty Research Conference which will be held at Pitt March 15-17, 2017. That conference, the theme of which is "A Diversity of (European) Identities: From the Subnational to the Supranational," will feature keynote addresses by Monserrat Guibernau (Sociology, University of Cambridge) and Matthew Goodwin (Politics and International Relations, University of Kent, UK).
For more, see www.ucis.pitt.edu/esc/content/upcoming-conferences
Special social events will be organized for participants in both conferences to network; senior researchers participating in the Faculty Research Conference will be invited to serve as discussants on student panels at the GSCEU. An additional night of housing may be available to take advantage of this opportunity.

Abstracts should be 250-300 words in length. Preference will be given to abstracts that clearly specify the research design of the paper, including its theoretical approach and methods. Abstracts must be submitted on-line at www.eustudies.org
Please also upload a current CV with your submission.

**Participation is limited to students enrolled in degree-granting graduate or professional programs at the time of the conference. Students are responsible for securing their own travel to and from Pittsburgh.