Organization
University of Louisville
University of Louisville
Louisville
United States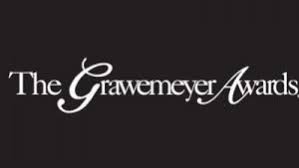 The Grawemeyer Award for Ideas Improving World Order is given to those who have taken on issues of world importance and presented viewpoints that could lead to a more just and peaceful world. Each idea supports one noble cause: to inspire us all to work together for the common good.
The Award is presented annually to the winner of a competition designed to stimulate the recognition, dissemination and critical analysis of outstanding proposals for improving world order.
Prize Amount
The Grawemeyer Award in World Order is accompanied by a prize of $100,000, which is presented in full during the awards ceremony.
Eligibility
Submissions will be judged according to originality, feasibility and potential impact, not by the cumulative record of the nominee. They may address a wide range of global concerns including foreign policy and its formation; the conduct of international relations or world politics; global economic issues, such as world trade and investment; resolution of regional, ethnic or racial conflicts; the proliferation of destructive technologies; global cooperation on environmental protection or other important issues; international law and organization; any combination or particular aspects of these, or any other suitable idea which could at least incrementally lead to a more just and peaceful world order.
Deadline
Entries must be submitted in four copies and accompanied by a nomination form, nominator's letter, biographical sketch of nominee and agreement that the material will be placed in university archives. Non-English entries must be translated. All nominations for the 2019 Grawemeyer Award for Ideas Improving World Order should reach the University of Louisville by January 31, 2018 and all supporting materials (books, articles, speeches, reviews) are due by February 28, 2018. Nominated works must have appeared between January 2013 and December 2017.