Plenary: Constitutional Reform in the UK: A Federal Future?
Carwyn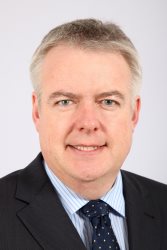 Jones, the First Minister of Wales will review the current state of the constitutional debate in the UK in the context of the impending Scottish independence referendum. Whatever the referendum outcome, there will be major consequences for the UK's constitution, and for the governance of the different parts of the United Kingdom. Where is the UK headed in constitutional terms, and how can the process of constitutional change be managed effectively and beneficially to meet the aspirations of its constituent parts?
Carwyn Jones was born in 1967 and was educated at Brynteg Comprehensive School, Bridgend, University of Wales, Aberystwyth and Inns of Court School of Law, London. Prior to his election, he was a barrister in chambers in Swansea specialising in Criminal, Family and Personal Injury Law and a professional tutor at Cardiff University Law School. He has been a Bridgend County Borough Councillor and was Chair of the County Borough Council Labour Group. He is also a member of Amnesty International, UNISON, Unite the Union and the Fabian Society. He has been a Labour Party member since 1987 and played an active role in the 'Yes for Wales' campaign.

Carwyn Jones was appointed as a Deputy Secretary in March 2000 and appointed Agriculture and Rural Development Secretary on the eve of the Royal Welsh Agricultural Show in July 2000. In March 2002 the role of Business Minister was added to his Rural Affairs portfolio. In June 2002 he was appointed Minister for Open Government and in May 2003 he was appointed Minister for the Environment, Planning and the Countryside. In May 2007 he was appointed Minister for Education, Culture and the Welsh Language and from July 2007 was appointed Counsel General and Leader of the House.
Following the retirement of Rhodri Morgan AM, he was appointed First Minister of Wales on 9 December 2009 and was appointed to the Privy Council on 9 June 2010. Following the Assembly Elections in May 2011 he was re-appointed First Minister of Wales.