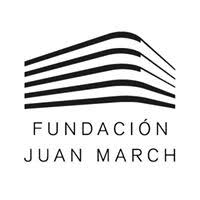 Job Description
The Juan March Servera Chair of the IC3JM (created in the agreement between the Carlos III University of Madrid and the Juan March Foundation) offers two full scholarships Juan March Servera for the Master in Social Sciences of the Carlos III-Juan March Institute of Social Sciences (IC3JM) and three scholarships for tuition.
Two Juan March Servera scholarships are offered, with a duration of two years and with a stipend of 15,000 euros (gross) per year. The second year stipend may be cancelled if the student fails to pass one or more courses during the first year of the Master.
The deadline for the application process is April 9th, 2018.
Eligible students are those who graduated after January 1st 2015 or who are finishing their degrees during the current academic year (2017/18).
Those interested in applying for the scholarships have to register in the Master (here) and send an e-mail to secretaria@march.uc3m.es stating your interest in the scholarships.
In the Master's application process it is necessary to include:
CV
An official document with grades of undergraduate studies
Letter of motivation
Some proof of English competence
Two reference letters (they should be sent by the authors to secretaria@march.uc3m.es no later than April 9th 2018).
A research paper (optional)
Scholarships for tuition
Three scholarships for tuition are offered, with a duration of two years, covering the full tuition fees applied to European Union students (around 2,900 euros). Students from non-EU countries can also apply for them but they have to pay for the difference between the total cost for non-EU students and the scholarship.
The scholarships for tuition can be applied for between February 7th and May 31st 2018.
Those interested in applying for these scholarships can check the requirements from February 7th onwards here:
https://www.uc3m.es/ss/Satellite/Postgrado/en/Detalle/Estudio_C/1371215…