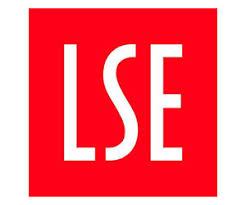 Event Information
Location
London School of Economics
Synopsis
We are pleased to distribute a call for papers for this year's UK Working Group in African Political Economy (WGAPE) meeting, to be held March 23-24, 2018, at the London School of Economics.
We invite submissions for full papers or research designs to be presented for feedback at the regional meeting. All submissions should reflect WGAPE's broad research agenda by addressing the core topics within the political economy of African development, including ethnic politics, conflict and violence, democratization and decentralization, corruption, and governance. We accept early stage works in progress, and graduate students are especially encouraged to apply.
To submit:
Please email a title and abstract of no more than 500 words to c.johnson14@lse.ac.uk by 11:59pm GMT on Friday, 19 January 2018. Please include the names, contact information, and institutional affiliation of all authors. Successful applicants will be notified by 31 January 2018.
The LSE has funding available to pay for lodging for accepted participants outside commuting distance. We can also subsidize travel for graduate student participants on a case by case basis. Please specify in your email for which nights you require lodging, and whether you would like to be considered for a travel subsidy.
Full papers must be provided for distribution to program participants by Friday, 9 March 2018.
Faculty and graduate students not submitting a paper are also encouraged to attend:
To RSVP, please send your name, contact information, and institutional affiliation to  c.johnson14@lse.ac.uk by 9 February 2018
The LSE will provide lunch and dinner on Friday, March 23rd, and coffee/pastries and lunch on Saturday, March 24th for all conference participants. Due to limited funding, travel and accommodation for non-presenters is not likely to be supported.
There will be no formal presentations, as conference participants are expected to have read all of the papers beforehand and to come ready to provide intensive feedback.
Attendees are welcome to participate in one or both days of the workshop.
Please feel free to distribute the attached call for papers to any interested faculty, graduate students, or fellows in your departments.