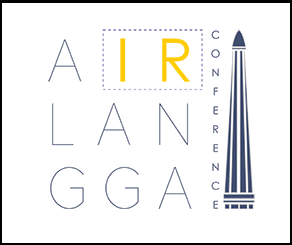 Event Information
Location
Crown Prince Hotel
Synopsis
Organized by the Department of International Relations, Faculty of Social and Political Sciences, Universitas Airlangga in Surabaya, this year's Airlangga Conference on International Relations (ACIR) focuses on the nature and impact of international affairs of the Indo-Pacific region, covering social sciences and policy research of interdisciplinary nature on the subject. ACIR is convened with the aim of broadening the scope of knowledge in a wide range of traditional and non-traditional issues in order to better understand the dynamics of relations, interests, and institutions of important actors in the region.
Main Theme: Politics, Economy, and Security in Changing Indo-Pacific Region
ACIR welcomes research articles, policy analysis, and theoretical discourses about major developments in the Indo-Pacific region, covering the following subjects:
        70 years of Indonesia's foreign policy: a journey of idea, power, and order (special sessions)
        Rethinking region and regionalism in the dynamic Indo-Pacific region
        The political economy of new actors: state and non-state entities
        International trade, development, and social welfare
        Religion, culture, and identity in a globalized society
        Democracy, governance, and environment
        Conflict and cooperation: managing the gaps between theory and practice
        Gender and peace movement: towards a developing country's perspective
        Foreign policy, media, and public representation in decision-making process
        Migration, people, and mobility
        Recent advancement of theories and methods in international relations
        Globalization and new issues in international relations
Those interested in submitting presentation proposals and/or paper abstracts must submit their applications by 2 March 2018. Presenters will be notified if their topic has been selected by 16 March 2018. Registration will be closed on 29 June 2018. All the registered papers will be printed in a volume of conference proceedings, indexed by Scopus through Scite Press. Selected papers would also be considered for publications (pending editorial and blind peer-review) in an international journal (such as Journal of Current Southeast Asian Affairs) and our department's flagship journal (Global & Strategis).
Registration fee: 60 USD (Students, proven by the student ID Card) - 120 USD (regular participants; 100 USD for early-bird regular participants)
Please note: the registration fee is required only for participants whose abstract has been selected.
Based on these topics, ACIR 2018 is held in a series of events:
    1. Paper Conference Sessions
    In this session, participants can present their thoughts and opinions in papers that have been made and discuss them with academics and other participants.
    The session also provides an opportunity for participants to establish connections with academics and other participants.
    2. Plenary Sessions
    Panel discussions will be held to discuss the interdisciplinary characteristics and impacts of international dynamics in the Indo-Pacific region by     inviting speakers as follows:
    • Kelly Gerard, senior lecturer in Political Science and International Relations at the University of Western Australia;
    • Ted Hopf, professor of Political Science at the National University of Singapore;
    • Dewi Fortuna Anwar, senior researcher of political studies, in the Indonesian Institute of Sciences (LIPI);
    • Evan A. Laksmana, researcher at the Department of Politics and International Relations, Center for Strategic and International Studies (CSIS), Indonesia.
    3. Sessions Workshop
    Workshop in ACIR 2018 series will be conducted, covering:
    • Research methods workshop for undergraduate students, who will be guided by experts in their field from Airlangga University
    • Writing and publishing workshop for general participants
Date and location:
The ACIR 2018 will be held from 30 August to 1 September 2018. The conference's venue is located at Crown Prince Hotel, Surabaya, Indonesia.
Host organization: Department of International Relations, Faculty of Social and Political Sciences, Universitas Airlangga, Surabaya, Indonesia