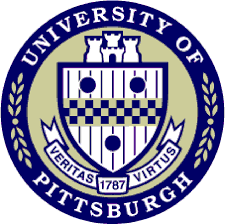 Event Information
Location
University of Pittsburgh
Synopsis
The Center for Latin American Studies (CLAS) at the University of Pittsburgh welcomes faculty and students to the 22nd Latin American Social and Public Policy (LASPP) Conference. It is a student-organized event where researchers can present their scholarly work involving social and public policy in Latin America. Our team is focused on assuring a high-quality and open environment for the exchange of ideas and the improvement of works in progress. This year's presentations will be organized around, but not limited to, the following topics:
Social Issues and Public Policy: Economic development, health care, education, sustainability, climate change, energy, LGBT and gender studies, urban development, ethnicity, violence and crime, shadow economy, peace and conflict studies, social movements, lobbying and advocacy, policy formulation and implementation, technology,  e-democracy, corruption and security.
Political systems and institutions: Democratic challenges, political economy, state building, public opinion, social-military relations, civil society, political parties and movements, political history, legislative studies, judicial studies, electoral systems, parties and party systems, comparative politics, ideology and subnational politics.
We welcome submissions from the perspectives of arts, humanities and cultural studies that are related to the topics mentioned above.
Relevant dates:
Deadline for abstract submission: January 12, 2018
Deadline for full paper submission: February 15, 2018
To submit proposals, visit:  https://www.ucis.pitt.edu/clas/laspp/call-for-papers
Financial support may be available for participants living in the U.S. outside the Pittsburgh area.
Please contact the organizers for additional information at laspp@pitt.edu